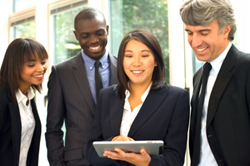 There are few solutions that hard-working people have available when a credit score is just too low to be approved for a long-term loan
Dallas, TX (PRWEB) May 02, 2015
Consumers who have credit issues with loan approvals for auto, home or rental applications can now benefit on a national level at the FES company. The top credit repair program that is helping to improve consumer credit worthiness is now accepting national clients at https://www.financialeducationservices.com/cr_full.aspx?rid=KDairaghi.
The changes made in the past two years at many financial institutions have increased the average credit score needed to become approved for a typical loan. Some adults are now unable to qualify to purchase a car or to purchase a house without having a minimum of a 720 credit score. The national FES program now in place is expected to lower the credit repair cost for adults.
"There are few solutions that hard-working people have available when a credit score is just too low to be approved for a long-term loan," said one FES company senior field trainer.
According to new data posted on the FES website, more than 80 percent of credit reports contain some type of inaccurate information that could be preventing a person from achieving a higher score or lower interest rate. Applicants taking interest in the new national program can have questions answered about credit repair vs bankruptcy on the website.
"Not all credit repair agencies assign personal account managers to help with dispute letters and other actions needed to improve personal or business credit reports," added the field trainer.
A complete overview of all of the new FES company programs are now supplied on the redesigned website this year https://www.financialeducationservices.com/Product.aspx?rid=KDairaghi. The web application that is now in place is now used to expedite all submissions for restoration services.
About FES
The FES company supplies credit restoration assistance programs for men and women in the United States. Over the past 10 years, the company has established programs that help to restore the credit worthiness of high risk loan borrowers. The FES website is now filled with articles and industry information to assist adults seeking the best credit repair programs offered nationally.