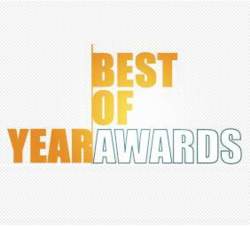 The best home security systems is what we recommend consumers look at. When it comes to safety, choosing a reputable company is highly recommended.
San Francisco, CA (PRWEB) April 23, 2013
The top three security systems results are in for SecuritySystemReviews.com, so the website recently published their ranking and corresponding reviews for each security system. Each security company included on the list worked really hard to get ahead of competition. Equipment, innovative business strategies, customer service and security solutions costs all play important parts in determining who gets the distinction.
SecuritySystemReviews.com's FrontPoint Security review shows that the company the right mixture of advanced technology and competitive prices to make it the number one on the top security system list. FrontPoint wireless technology is based on cellular connection that does not require any wiring and permit remote access to the security system. The company, which was founded in 2007, is based on Mclean, Virgina. It is licensed to operate in all of America's 50 states and areas in Canada. Since FrontPoint started, it has become a prominent GE security equipment dealer. One advantageous features of FrontPoint is it offers do it yourself security systems. Homeowners do not have spending for installation as the equipment can easily be installed in minutes.
LifeShield, as reported by SecuritySystemReviews.com, won the second spot in the top three ranking. According to website's LifeShield review, it has to beat the low upfront costs offered by LifeShield. Without having to schedule professional installation, customers can save cash by setting up a LifeShield security system themselves in less than an hour. The upfront cost is partnered with some of the lowest monthly monitoring fees in the industry. LifeShield aims to be the most affordable security system provider that they offer a 30 Day Money Back as well as a Price Match Guarantee. This Pennsylvania-based company utilizes its own proprietary alarm system devices, originally designed by Louis Stilp. The company also has equipment for fire protection, camera viewing and remote control.
Protect America is the third best home security systems as concluded by SecuritySystemReviews.com. The company founded in 2001 and is currently based in Texas. The company's operation is extended to all 50 states. According to the Protect America review on the website, the company offers the latest technology in the alarm system market. Their DIY alarm systems consist of only wireless GE equipment which has lifetime warranty. Customers can get this system with little to no upfront costs, which what makes Protect America one of the top home security brands out there. When it comes to monthly monitoring, the company gives multiple options. Despite offering the more advance and reliable cellular monitoring technology, Protect America still caters to those who prefer the more affordable phone line and broadband monitoring.
To gain more understanding about the best home security systems and their individual reviews, visit SecuritySystemReviews.com.
About SecuritySystemReviews.com
SecuritySystemReviews.com aims to make the search of home alarm systems easier and stress free for homeowners. The website is a great place to start a customer's research about the various home alarm company's offerings and attributes.
# # #