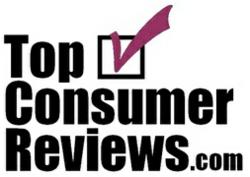 Each year, TopConsumerReviews.com closely reviews several different brands of elliptical machines to identify the top choices.
Overland Park, KS (PRWEB) February 27, 2013
TopConsumerReviews.com recently published the top picks for elliptical machines in 2013. TopConsumerReviews.com provides independent reviews for thousands of products including top elliptical machines in order to help consumers make well informed decisions.
For consumers looking for a low impact, easy and effective workout at home, elliptical machines are a great option. When shopping for a quality elliptical machine that fits in the budget, people can feel overwhelmed with the number of choices. Each year, TopConsumerReviews.com closely reviews several different brands of elliptical machines to identify the top choices. Sports Art Fitness, LiveStrong and Healthrider are three companies that offer a strong selection of elliptical machines.
The quality features and components of the Sports Art Fitness elliptical machines translate into a more comfortable workout on equipment that lasts longer and has fewer repairs. The accompanied warranty varies per model but generally provides solid protection against expensive repairs. All elliptical machines come with a lifetime frame, 5-10 years mechanical and 3-5 years coverage on parts. However, the price of Sports Art Fitness machines is at the top of chart and may not fit into everyone's budget.
Livestrong is new to the elliptical machine market and offers a handful of models. The features available on the Livestrong elliptical machines include touch screen display, adjustable incline, iPod and MP3 speakers, pedal cushioning, fan, and storage. Livestrong provides a decent warranty on their equipment that varies by the model purchased. For the elliptical machine market, the Livestrong models are well priced, but not as durable as some other products.
Healthrider is manufactured by fitness equipment giant, ICON Health & Fitness. The technology of the Healthrider makes this elliptical machine more interactive and fun than many other brands. Features on the Healthrider include iFit Live compatibility, heart rate monitor, fan, and more. A history of durability issues and short warranty make purchasing the extended coverage a smart decision.
To find out more about elliptical machines, including reviews and comparison rankings, please visit the Elliptical Machines category of TopConsumerReviews.com at http://www.topconsumerreviews.com/elliptical-machines/
About TopConsumerReviews.com
TopConsumerReviews.com, LLC is a leading provider of independent reviews and rankings for thousands of consumer products and services. They offer the latest on Elliptical Machines including information, education, and ratings for the best elliptical machines available today.