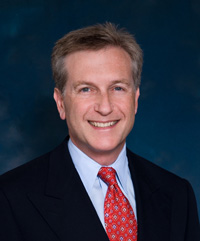 Portland, ME (PRWEB) August 09, 2011
The Bennett Law Firm, a labor and employment and civil litigation law firm located in Portland, ME, is proud to announce that Peter Bennett, a labor and employment relations and litigation attorney with the firm, has been appointed as a Member of the American Bar Association (ABA) TIPS Task Force on Leadership-Diversity Initiative. Mr. Bennett will be a part of the TIPS Task Force within the Tort Trial & Insurance Practice Section for the 2011-2012 fiscal year.
Appointments to leadership positions within TIPS are clear recognition of an attorney's professional abilities and reputation among some 24,500 members. Mr. Bennett's term will begin on the last day of the 2011 ABA Annual Meeting in Toronto, Canada, which will take place August 4-9, 2011.
The ABA is the largest voluntary professional association in the world. With nearly 400,000 members, the ABA provides law school accreditation, continuing legal education, information about the law, programs to assist lawyers and judges in their work, and initiatives to improve the legal system for the public.
Attorney Bennett, who is nationally recognized as a leader representing management in the field of labor and employment law, is a past Chair of the American Bar Association's 24,500 member Tort, Trial and Insurance Practice Section. He is currently serving as a member of the John Marshall Award Selection Committee to the ABA Justice Center Coordinating Council, as well as the ABA's Standing Committee on Judicial Independence.
Mr. Bennett is also a member of the International Society of Primerus Law Firms (Primerus). Primerus is a society of top-rated, independent, boutique law firms that have earned the right to display the Primerus seal of quality. As one of the most respected law firm societies, Primerus has over 180 member firms in 120 cities located in 30+ countries around the world. Primerus has become the size of some of the world's largest law firms and is growing at an unprecedented pace throughout Europe, Asia, and elsewhere around the globe. High quality legal services at reasonable fees - that's how Primerus can work for you. With over 2,800 lawyers in the society, Primerus members, collectively, offer the breadth of expertise and jurisdictional coverage that only the world's largest law firms can offer to their clients, but at more reasonable rates.
About The Bennett Law Firm:
The Bennett Law Firm is a boutique firm specializing in labor law, employment law and civil litigation throughout New England. The firm was founded nearly fifty years ago by its namesake, Herbert H. Bennett, a well known and nationally prominent trial lawyer whose practice focused on representing management on issues of labor and employment law. The firm has remained relatively small by design and it continues to provide highly specialized legal services to a broad client base. The Bennett Law Firm offers experienced legal guidance in aggressively avoiding unionization and is also at the forefront in developing preventative policies and procedures, training, avoiding, and if necessary, resolving employment disputes (including alternative dispute resolution), negotiating collective bargaining agreements and defending litigation arising from employment disputes. In addition to the firm's labor and employment practices, it handles commercial and civil litigation, and focuses on resolving the complex legal matters that confront both businesses and individuals daily.
###