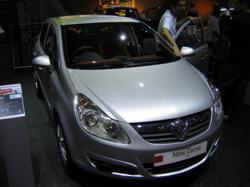 Our recent study suggests that the majority of female drivers tend to drive lower risk cars
(PRWEB UK) 8 February 2013
With the EU Gender Directive being implemented on the 21st of December 2012, insurance firms will no longer be able to take gender into consideration when calculating car insurance premiums. The new legislation is expected to have the biggest effect on young women's car insurance and, as a result, many female motorists would have at least considered "downgrading" their vehicle to a lower insurance grouped vehicle to keep costs lower.
A recent study conducted by Tiger.co.uk has revealed that female drivers tended to drive smaller, lower insurance grouped vehicles in 2012 prior to the EU Gender Directive coming into force anyway. Here are the most popular car makes and models for women drivers (please see attached table).
1. Vauxhall Corsa
2. Ford Fiesta
3. Renault Clio
4. Ford KA
5. Peugeot 206
6. Fiat Punto
7. Vauxhall Astra
8. Ford Focus
9. Nissan Micra
The Tiger.co.uk study shows that the Vauxhall Corsa was the most popular car driven by female motorists, followed by the Ford Fiesta and the third most popular car was the Renault Clio. Also included in the list were the Ford Ka, Fiat Punto and the Nissan Micra, all of which are at the cheaper end of the car insurance scale.
The gap between male and female car insurance pricing has been significantly reduced due the EU Gender Ruling which has inflated some women's car insurance prices considerably, particularly younger women motorists. However, due to the type of cars women tend to drive, coupled with their generally safer driving, they are still in pole position in the race for cheaper car insurance.
Andrew Goulborn, Director at Tiger.co.uk, commented: "The type of car you drive is one of many rating factors insurers consider when calculating a car insurance premium. Our main advice, particularly for younger drivers (male or female) is to drive smaller, lower powered, unmodified vehicles as the insurance risk will be lower. Our recent study suggests that the majority of female drivers tend to drive lower risk cars. Of course your driving history is a big influence too, so now that gender is no longer a rating factor, driving conviction and claims history will become even more important in achieving cheaper car insurance. Tiger.co.uk allows drivers to compare car insurance quotes from over 90 insurers to help to get a great deal. "