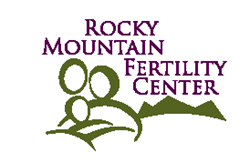 The new Castle Rock fertility center will offer all of the comprehensive services with impressive success rates as the Denver location!
Castle Rock, Colorado (PRWEB) April 01, 2014
The top fertility center in Colorado, Rocky Mountain Fertility Center, is now scheduling patients for a new location in Castle Rock, Colorado. Treatment at the new Castle Rock office is provided by a Board Certified, Award Winning Reproductive Endocrinologist/Infertility Specialist with over two decades of experience. To schedule appointments at the new Castle Rock location, call (303) 999-3877. Most major insurances are accepted at the new location.
Rocky Mountain Fertility Center already has well-established locations in Parker, Colorado and Rapid City, South Dakota. Treatments at the locations are comprehensive and include both medical and interventional options to help women achieve their fertility goals.
Deeply discounted self-pay packages are offered for patients without infertility insurance coverage, to help patients reach their goal of having a baby. Financing is also available. The new location in Castle Rock will incorporate the same comprehensive treatment philosophy as well.
For over 20 years, Dr. Deborah Smith has been achieving extremely high success rates for patient. Treatments include cutting-edge options such as in vitro fertilization, egg donation, egg freezing, ICSI, tubal reversal and laparoscopic surgery.
For the past four years in a row, Dr. Smith has received the Patient's Choice award for her high level of expertise, compassion and exceptional bedside manner. In addition, she has been named the top fertility doctor in Colorado, by Healthtap, several times as well.
Rocky Mountain Fertility Center is a small fertility center, with high success rates. Patients receive personalized care and do not get "lost in the shuffle". Rocky Mountain Fertility Center does not require repeat evaluations (or starting over with testing) if current reliable testing has been done at other local fertility centers.
The new Castle Rock facility is located next to the Castle Rock Adventist Hospital in Suite 120 at 2352 Meadows Boulevard. For more information and scheduling at the new office, call (303) 999-3877.