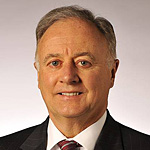 Albany, NY (PRWEB) September 12, 2011
Iseman, Cunningham, Riester & Hyde, LLP is pleased to announce that Partner Robert Iseman has been chosen to speak at the 30th Annual Trustees Conference entitled, "Board Leadership: Creating a New Tomorrow," which will be hosted by the Healthcare Trustees of New York State (HTNYS). The 2011 Annual Trustees Conference will be held at The Sagamore on Lake George on September 16-18.
The 2011 HTNYS Annual Trustees Conference, which was designed with trustees in mind, will focus on board leadership and has been designed for health care trustees and executives who are on the front lines of the ever-changing health care environment. The Conference will also provide health care leaders with the opportunity to learn strategies that will assist them in becoming leaders in an era where health care reform is restructuring care delivery and reimbursement. Additionally, the Conference will offer attendees opportunities to network with colleagues and develop new leadership strengths.
Mr. Iseman's session, "Board Oversight of Financial Arrangements with Physicians-Keeping You (and Your Hospital) Out of Trouble with the Law," is scheduled for 8 a.m. on Saturday, September 17, and will include practical and directive advice on how trustees can provide legally sufficient board oversight of a hospital's financial arrangements with physicians. He will discuss how best to manage the risks to boards, individual trustees, and hospitals; the proper roles of governance and management in the area of corporate compliance; and how to implement an effective compliance and audit program under the oversight of the board to monitor financial arrangements with physicians. For further information, please visit the HTNYS Annual Conference website.
Mr. Iseman has represented both institutional and individual health care providers and health care insurers for more than 35 years. He has provided a full range of legal services for multi-provider health care systems, hospitals, physician practice groups, health maintenance organizations, and other health care providers and third-party payers. Areas of representation include corporate governance and compliance issues, fraud and abuse, internal compliance investigations, integrated health care delivery systems, medical staff relationships, peer review, corporate and medical staff bylaws, risk management, provider reimbursement, vendor contracts, certificate of need applications, joint ventures, tax issues, and real estate. Mr. Iseman has an AV-Preeminent rating from Martindale-Hubbell and has been listed for 20 consecutive years in the national law referral guide, The Best Lawyers in America, a publication that lists attorneys based solely on peer evaluations. He has also been recognized in the practice areas of health care and commercial litigation by the Upstate New York edition of Super Lawyers since that designation began in 2007.
Mr. Iseman is also a member of the International Society of Primerus Law Firms (Primerus). Primerus is a society of top-rated, independent, boutique law firms that have earned the right to display the Primerus seal of quality. As one of the most respected law firm societies, Primerus has 180+ member firms in 125 cities located in over 35 countries around the world. Primerus has become the size of some of the world's largest law firms and is growing at an unprecedented pace throughout Europe, Asia, and elsewhere around the globe. High quality legal services at reasonable fees - that's how Primerus can work for you. With nearly 2,800 lawyers in the society, Primerus members, collectively, offer the breadth of expertise and jurisdictional coverage that only the world's largest law firms can offer to their clients, but at more reasonable rates.
About the Healthcare Trustees of New York State (HTNYS):
The HTNYS supports and promotes the advocacy efforts of health care trustees and offers the largest trustee education conference in the nation. HTNYS is an affiliate of the Healthcare Association of New York State (HANYS). HTNYS serves trustees statewide through a Board of Governors which guides the organizations efforts. Any institution that is a HANYS member is served by HTNYS. The HTNYS's mission is, "To assist voluntary health care trustees through education, communications, and advocacy to promote the delivery of quality health care to all communities in a cost effective manner."
About Iseman, Cunningham, Riester & Hyde, LLP:
Iseman, Cunningham, Riester & Hyde, LLP, which is located in Albany, NY, is comprised of a seasoned team of transactional and trial lawyers committed to serving clients with effective, efficient legal representation. The firm combines the broad perspective of generalists with skill in its respective fields. Although the firm prefers cooperation, Iseman, Cunningham, Riester & Hyde is ready to aggressively represent your interests in court.
The firm's mission is simple and straightforward: to diligently and effectively represent and protect client's interests while adhering to the highest standards of ethics, integrity and professionalism. For more information, please visit http://www.icrh.com.
# # #