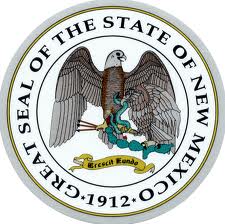 The experts recommend that all consumers carefully research each home alarm system company prior to trusting to protect their family.
Santa Fe, NM (PRWEB) June 25, 2013
Spring is here, which means not only warmer weather and more vacations, but also the increased threat of home break-ins and robberies. It's an unfortunate fact of life that home invasions occur, and they occur frequently. In fact, over two million home break-ins are reported across the country each year.
With these startling statistics, it's no wonder more homeowners and renters are turning to alarm systems to provide safety and security. It's for this reason that AlarmSystemReport.com, a relied-upon resource in the home alarm industry, has created a system for ranking the best home alarm companies in the state of New Mexico.
Alarm System Report creates its concise, user-friendly rankings by conducting reviews of each company. Unlike other sites that conduct reviews of alarm companies, the alarm system reviews conducted by Alarm System Report are done in a secret shopper format that allows them to be as close the actual experience of a customer of a company as possible. Reviews are conducted by a team that is comprised of both home alarm specialists from the site, as well as security professionals from the state of New Mexico, to ensure that all reviews reflect the unique home alarm needs of the state's residents.
According to a spokesperson from Alarm System Report, the newly-released rankings focus not only on the traditional aspects of alarm service, but also on the newest technology available from each company, including DIY alarm systems, medical monitoring for alarm systems and home automation systems. The spokesperson reports that it is vital for Alarm System Report to provide very updated, comprehensive information, because of the rapidly changing technology in the field of home alarm systems.
According to statistics, a home without an alarm system is more than 300% more likely to be broken into than a home with an alarm system, which makes the decision to purchase or upgrade a system incredibly important for many consumers. Despite the importance of the purchase, often consumers are intimidated by the process, because of the wide variety of information and companies available. Alarm System Report designed its system for reviewing and ranking systems as a user-friendly way for customers to be able to make snapshot comparisons of the best alarm companies in the state of New Mexico.
In addition to reviews and rankings, Alarm System Report also provides a number of other valuable resources for anyone interested in the home alarm industry, such as coupons, discount codes, and blogs with valuable tips. Blog topics vary from how to perform alarm system repairs to how to operate a cellular alarm system.
Residents of New Mexico can now visit AlarmSystemReport.com to find the name of the company that was ranked number one by the site, as well as the names of the runners-up for the top companies in the state.