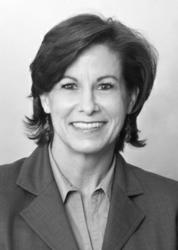 The American Bar Foundation has supported some of the most ground breaking research in our industry. I'm honored to be joining this illustrious group and hope to put some of their collective knowledge to work in our community
Birmingham, Alabama (PRWEB) June 25, 2012
The law firm of Christian & Small is pleased to announce Managing Partner Deborah Alley Smith has been nominated to become a Fellow of the American Bar Foundation. According to the American Bar Foundation, membership in the Fellows is limited to one third of one percent of lawyers in America.
"The American Bar Foundation has supported some of the most ground breaking research in our industry. I'm honored to be joining this illustrious group and hope to put some of their collective knowledge to work in our community," said Smith.
The American Bar Foundation was founded in 1952 by the ABA and is now recognized as the premier institute in the United States for social science research on Law.
About Christian & Small LLP
Christian & Small represents a diverse clientele throughout Alabama, the Southeast and the nation with clients ranging from individuals and closely held businesses to Fortune 500 corporations. By matching highly experienced lawyers with specific client needs, Christian & Small develops innovative, effective and efficient solutions for clients. Christian & Small focuses on the areas of litigation, business and tax. For more information please visit http://www.CSAttorneys.com.
Christian & Small LLP is a member of the International Society of Primerus Law Firms.