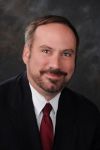 The Chamber can be such a valuable resource to small businesses that don't know where else to turn.
Valrico, Florida (PRWEB) March 26, 2012
Robert W. Bivins, Managing Partner of Bivins & Hemenway, P.A. will now lead the Greater Brandon Chamber of Commerce as chairman. He accepted the chairman's gavel Friday, Feb. 3, at the chamber's annual dinner and awards ceremony at The Regent, 6437 Watson Rd., Riverview, Florida.
Bivins takes over from outgoing chairwoman Melissa Snively, a Valrico resident and owner of Melissa Snively State Farm Insurance in FishHawk Ranch.
A third-generation Tampa Bay resident, Bivins' practice focuses on commercial, business law and real estate transactions. He received his Bachelor of Arts degree from the University of South Florida in 1982 and a law degree with honors from the University of Florida in 1985. He served as editor-in-chief of the University of Florida Law Review in 1985 and went on to work as a law clerk for Chief Justice Parker Lee of the Florida Supreme Court from 1985-87.
As chairman, one of Bivins' goals is to make sure the chamber is doing everything possible to meet the needs of its 1,300 members, most of which are small businesses.
"The Chamber can be such a valuable resource to small businesses that don't know where else to turn," he said. "If you really take advantage of what the chamber has to offer, it can be an invaluable resource to help a business weather today's struggles. I hope more of our community businesses remember that and take advantage of it."
In other news, Bivins' was listed in Florida Super Lawyers for 2012 as a real estate "Super Lawyer" for his 4th year in a row. Mr. Bivins has been included in Super Lawyers for the past three years and practices primarily in the areas of real estate, business law, and commercial law.
Super Lawyers, which has been published by Law & Politics since 1991, is a supplement that appears in leading magazines and newspapers distributed across the country. Attorneys who are selected for inclusion in Super Lawyers for a particular state have obtained a "high degree of peer recognition and professional achievement". The listing includes only the finest lawyers in the nation and serves as a good reference for people seeking legal counsel.
Selections are made annually on a state-by-state basis. Each attorney selected for inclusion in Super Lawyers is evaluated on 12 indicators of peer recognition and professional achievement. The selection process is extremely thorough, combining peer nominations and evaluations and third party research.
About Bivins & Hemenway, P.A.
Bivins & Hemenway, P.A., is a full service real estate and business law firm serving clients throughout West Central Florida from offices located in the commercial heart of the fast-growing community of Brandon, located just east of Tampa, Florida. The firm is committed to providing sophisticated legal services to its clients in a timely, practical, and effective manner that emphasizes value, and personal attention. The firm enjoys an outstanding reputation for professional integrity and client satisfaction and its individual lawyers and professional staff are proud of the role they have played over the years in countless successful business transactions and real estate projects, as well as in zealously advocating the interests of their clients. The lawyers of Bivins & Hemenway, P.A., are also dedicated to meaningful community involvement in various civic, charitable, and business associations within their communities.
Bivins & Hemenway, P.A. is a member of the International Society of Primerus Law Firms. Mr. Bivins currently serves as Chairman for the North American Chapter of the Primerus Business Law Institute.