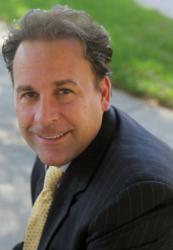 Fort Myers, Florida (PRWEB) February 14, 2012
Charles PT Phoenix of Phoenix File & Pagidipati PLLC, will be a speaker for the Snowbird Seminar hosted by Wayne State University. The February 18th lunch and learn event will be held at the Alumni College in Fort Lauderdale, Florida. Mr. Phoenix will be speaking on the topic of Reinventing Your Financial Future. A leader in his field, which melds years of experience in both business and law, he'll offer insights about current issues that impact everyone's financial future. Changes in real estate markets, taxes, government regulations, the economy and social conditions are just a few of the factors that may have you thinking it's time to reinvent your financial future.
About the Snowbird Seminar
Event title: Alumni College in Fort Lauderdale
Date: February 18, 2012
Time: 11:30am-4:30pm
Location: Marriott's Harbor Beach Resort and Spa, Ft. Lauderdale
Description: Become a member of the charter class of the Wayne State University Alumni College. Lunch and learn at the Alumni College, held at the Harbor Beach Marriott Resort and Spa, 3030 Holiday Drive, Ft. Lauderdale, on Saturday, February 18. The day's activities begin at 11:30 a.m., with a luncheon at noon featuring President Allan Gilmour.
About Phoenix File & Pagidipati PLLC
Phoenix File & Pagidipati PLLC combines legal backgrounds with seamless service to produce progressive legal solutions for clients for today's changing world and businesses as they face big challenges. Phoenix File & Pagidipati looks to help clients unlock value in assets and targets through corporate law, commercial litigation, dispute resolution, reorganization, Chapter 11 representation, contract negotiation, construction law, tax representation, sports and entertainment management, and other approaches. For more information, visit http://www.PhoenixFile.com or call 239.461.0101.
Phoenix File & Pagidipati PLLC is a member of the International Society of Primerus Law Firms.
###