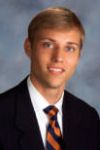 Augusta, Georgia (PRWEB) August 13, 2012
Hull Barrett, PC is pleased to announce that Brian S. Coursey has been selected to the 2013 Columbia County Chamber of Commerce Leadership Class. Leadership Columbia County was started in 2010 as an affiliate of the Columbia County Chamber of Commerce. Over a 10 month period, the 2013 class will learn more about the history and strong leadership which has shaped Columbia County into a growing community. The Leadership program's goal is to further enhance individual professional development through community-focused topics that include media, criminal justice, fire services, community service, local and state governments, healthcare, education, religion and economic development.
Members of the 2013 Class are:

Grace Belangia - 3rd Degree Media
Lee Briggs - John Deere Commercial Products
Brian Coursey - Hull Barrett, PC
Dale Crail- Georgia Health Sciences University
Jeremie Freck - Elmcroft Senior Living
Todd Gehring – ADP
Dawn Haygood - Savannah River Nuclear Solutions
Jennifer Killingsworth - Georgia Power
Dee Dee Kurilla - Alzheimer's Association of Augusta
Damien Lanclos - VIP Realty Services
Beth McLeod - Fulcher Hagler, LLP
Paige Miller - Hope House
Karyn Nixon - Executive Assistant to Mayor Deke Copenhaver
Jessica Perry - State Farm Insurance, Bill Bennett
Mike Sleeper - Columbia Co. Board of Education
Lauren Smith - Augusta Regional Airport
Lauren M. Smith - Columbia Co. Chamber
Sondra Smith – Doctor's Hospital
Samantha Stough - Costco Wholesale
Kimberly Tate - Gold Cross EMS
Wes Turner - Fleming and Nelson, LLP
Shawn Vincent, Sr. - Georgia Health Sciences University Enterprise
Pam Weinberger - Weinberger's Furniture
Janeabeth Wells - Columbia Co. Board of Commissioners
About Hull Barrett, PC
Hull Barrett, PC is a full service law firm with 28 attorneys with offices in Augusta and Evans, Georgia, and Aiken, South Carolina. The firm is engaged in a general civil practice providing a broad range of legal services with an emphasis on general litigation, trials and appeals; securities and corporate law; mergers, acquisitions and public offerings; local government law and eminent domain actions; health care; intellectual property; taxation; public finance; commercial real estate; construction law and disputes; employment law; banking law; insurance law; trusts, estate planning and probate; First Amendment and media law; medical malpractice defense and environmental matters. Hull Barrett represents a broad client base of major corporations, small businesses, professional entities, financial and lending institutions, local governments, public authorities, public utilities, railroad companies, insurance companies, health care institutions and individuals.
Hull Barrett, PC is a member of the International Society of Primerus Law Firms.