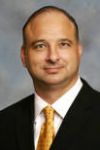 Augusta, GA (PRWEB) February 06, 2012
In 2006 the plaintiff's spouse sustained a chemical burn to his lower leg and foot while at work. During the first visit to the operating room Hull Barrett's client excised the dead tissue and put cadaver skin over the burn. After several post operation days the client felt the wound was not healing and after consultation with the patient a grafting procedure was performed. The patient died post-surgery and a wrongful death suit was filed. (Case Number: 2008RCCV01821)
James V. Painter led the successful defense of the client against the plaintiff's claim that her husband lost his life due to the client's alleged failure to obtain an appropriate patient history; failure to evaluate the specific and increased risk factors for deep vein thrombosis and pulmonary embolism; and failure to treat the patient with measures to decrease the risk of deep vein thrombosis and pulmonary embolism. Mr. Painter filed a Motion to Dismiss showing through expert witnesses that the standard of care was met in the treatment of the patient. Expert witnesses who were deposed recognized this as an exceptionally rare case and noted that the clot most likely was not formed from the surgery and therefore prophylaxis would not have changed the unfortunate outcome. The motion also was based upon an assertion that Plaintiff's expert witness was not qualified to give opinions as to the standard of care applicable to the client. According to court documents, the expert was not qualified under O.C.G.A.§24-9-67.1, the motion was granted and Hull Barrett, PC's client and his group were dismissed from the suit. The ruling was not appealed. (Superior Court of Richmond County Georgia/Case Number: 2008RCCV01821)
Mr. Painter graduated from The University of Georgia School of Law in 1994 and is admitted to practice in Georgia, South Carolina and New York. Chairman of Hull Barrett's litigation department and team leader of the firm's medical negligence practice group, Mr. Painter's practice focuses on representing hospitals, physicians, nursing homes and other health care providers throughout Georgia and South Carolina. From pre-suit investigation through final judgment, Mr. Painter has obtained numerous medical malpractice defense verdicts in State and Federal Courts. He also handles comprehensive general insurance defense, including suits involving allegations of premises liability, product liability, defamation, breach of contract, worker's compensation, and automobile and trucking liability. Mr. Painter is a diplomat in medical professional liability with the American Board of Professional Liability Attorneys (ABPLA) and has been recognized by his peers for inclusion in Georgia Super Lawyers & The Best Lawyers in America® in the field of medical malpractice law.
About Hull Barrett, PC
Hull Barrett, PC is a full service law firm with 27 attorneys with offices in Augusta and Evans, Georgia, and Aiken, South Carolina. The firm is engaged in a general civil practice providing a broad range of legal services with an emphasis on general litigation, trials and appeals; securities and corporate law; mergers, acquisitions and public offerings; local government law and eminent domain actions; health care; intellectual property; taxation; public finance; commercial real estate; construction law and disputes; employment law; banking law; insurance law; trusts, estate planning and probate; First Amendment and media law; medical malpractice defense and environmental matters. Hull Barrett represents a broad client base of major corporations, small businesses, professional entities, financial and lending institutions, local governments, public authorities, public utilities, railroad companies, insurance companies, health care institutions and individuals.
Hull Barrett is a member of the International Society of Primerus Law Firms.
###