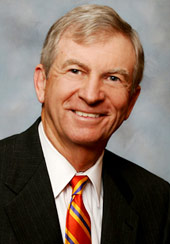 Augusta, Georgia (PRWEB) August 08, 2012
Hull Barrett, PC's attorney, David E. Hudson, has compiled a handbook covering the new Georgia Sunshine Laws. After two legislative sessions, an overhaul of Georgia's open government laws (House Bill 397) was passed by the General Assembly and signed by Governor Nathan Deal on April 17, 2012. The changes in the law are currently in effect, and make significant changes. In the handbook, Mr. Hudson provides a guide to O.C.G.A. § 50-14-1 (open meetings) and § 50-18-70 (open records), and further discusses if government officials must answer questions; conducting and documenting meetings; what meetings are open and closed; how and when records are to be produced and costs; and what records are open and not open.
Read more of this handbook for a detailed summary of the current Georgia Sunshine Laws.
Mr. Hudson graduated from Mercer University and earned his JD from Harvard Law School. He practices in the area of general civil litigation with an emphasis on business and commercial disputes, media law and construction law. Mr. Hudson has argued numerous appeals in the appellate courts of Georgia, the United States Courts of Appeals for the Second, Fifth and Eleventh Circuits, and a case before the Supreme Court of the United States. He also is a member of the American College of Trial Lawyers and serves as Chairman of the Mercer University Board of Trustees.
About Hull Barrett, PC
Hull Barrett, PC is a full service law firm with 28 attorneys with offices in Augusta and Evans, Georgia, and Aiken, South Carolina. The firm is engaged in a general civil practice providing a broad range of legal services with an emphasis on general litigation, trials and appeals; securities and corporate law; mergers, acquisitions and public offerings; local government law and eminent domain actions; health care; intellectual property; taxation; public finance; commercial real estate; construction law and disputes; employment law; banking law; insurance law; trusts, estate planning and probate; First Amendment and media law; medical malpractice defense and environmental matters. Hull Barrett represents a broad client base of major corporations, small businesses, professional entities, financial and lending institutions, local governments, public authorities, public utilities, railroad companies, insurance companies, health care institutions and individuals.
Hull Barrett, PC is a member of the International Society of Primerus Law Firms.