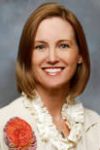 I am honored to be a part of a program that highlights women in such a special way.
Augusta, GA (PRWEB) April 30, 2012
Tara R. Simkins, partner at Hull Barrett, PC has been selected by WAGT 26 as a Woman to Watch. The station seeks nominations for local business women who serve as role models in their business community. Each candidate is reviewed and then a person is selected who exemplifies the power of entrepreneurs, empower others to be successful, has a positive impact on the community, and clearly demonstrates an ability to serve others.
"I am honored to be a part of a program that highlights women in such a special way," says Simkins. The past recipients of this honor are amazing role models for the CSRA and I am humbled to be among them." 2012 Women to Watch include: Vera Stewart, Very Vera; Pam Gleason, The Aiken Horse; Kim Hines, Augusta Locally Grown; Shawn Rhodes, Environmental Code Enforcement Officer with Richmond County; Patsy Skinner, Philanthropist; and Jennifer Shuford of Tastefully Yours catering business.
Tara graduated from Wake Forest in 1989 and earned her JD from the University of Georgia in 1992. In 1998 she joined Hull Barrett, PC where she has counseled clients for the past fourteen years in general corporate and transactional matters, commercial real estate, and trademark and copyright matters. In January 2009, Brennan, Tara's son, was diagnosed with acute myeloid leukemia ("AML") on the eve of his 7th birthday. After a three year battle, Brennan has now been in remission for fourteen months. Through the Press On Foundation, Tara, her family and friends have raised more than seven hundred and seventy thousand for pediatric cancer research. The Foundation also just recently donated three hundred thousand to St. Jude Children's Research Hospital's Pediatric Genome project where researchers will sequence the genome for AML in hopes of finding a cure.
About Hull Barrett, PC
Hull Barrett, PC is a full service law firm with 28 attorneys with offices in Augusta and Evans, Georgia, and Aiken, South Carolina. The firm is engaged in a general civil practice providing a broad range of legal services with an emphasis on general litigation, trials and appeals; securities and corporate law; mergers, acquisitions and public offerings; local government law and eminent domain actions; health care; intellectual property; taxation; public finance; commercial real estate; construction law and disputes; employment law; banking law; insurance law; trusts, estate planning and probate; First Amendment and media law; medical malpractice defense and environmental matters. Hull Barrett represents a broad client base of major corporations, small businesses, professional entities, financial and lending institutions, local governments, public authorities, public utilities, railroad companies, insurance companies, health care institutions and individuals.
Hull Barrett is a member of the International Society of Primerus Law Firms.