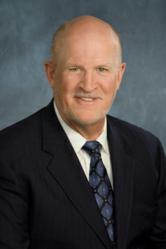 Chicago, Illinois (PRWEB) June 05, 2013
Lipe Lyons is pleased to announce that Raymond Lyons, Jr. has been elected to membership in the prestigious Association of Defense Trial Attorneys (ADTA). He joins founding partner Bradley C. Nahrstadt as a member of this esteemed group.
The ADTA is an invitation only association of defense trial attorneys located throughout the United States, Canada and Puerto Rico. Membership in the ADTA is a testament to the high regard in which that defense attorney is held by his or her peers in the defense trial bar of their city, state or province. Every member of the ADTA is a proven and recognized successful professional possessing the highest skill level of a defense trial attorney in civil cases.
Founded in 1941, the ADTA has established itself as one of the major defense trial attorney organizations in the legal profession. The Association counts among its present and past members lawyers who have served as President of the American Bar Association, presidents of state bar associations, and leaders of many national, state and local defense associations. Many of its members have moved from private practice to serve in the judiciary. The ADTA proudly champions the jury trial system as being essential to our American system of jurisprudence.
Raymond Lyons is a partner of Lipe Lyons Murphy Nahrstadt & Pontikis Ltd. and a member of the firm's product liability, construction, transportation and tort defense practice groups. He focuses his practice on defending product liability, construction, transportation, catastrophic injury and wrongful death lawsuits brought in state and federal courts around the country. Mr. Lyons serves as vice-chair of the product liability group of the Primerus Defense Institute. He is "AV Preeminent" peer review rated by Martindale-Hubbell, reflecting the highest peer recognition for ethical standards and legal ability.
About Lipe Lyons Murphy Nahrstadt & Pontikis, Ltd.
Lipe Lyons Murphy Nahrstadt & Pontikis was founded after the five name partners, with decades of experience, departed from their former firm together in order to better serve their long-standing clients. A testament to the relationships that the firm builds with each of its clients, the firm and its clients work in partnership to maximize the value afforded to each client. This dedication to client service serves as the foundation of every firm undertaking.
Their case handling philosophy is simple. They investigate and evaluate cases promptly and accurately. They work closely with their clients in order to determine the most effective and efficient way to resolve a dispute. They attempt to resolve cases on a fair and equitable basis as soon as possible, with minimal expense to their clients. If a fair and equitable resolution cannot be reached, they are ready, willing and able to take a case to verdict. Collectively, the name partners of the firm have tried more than 100 cases to verdict.
Lipe Lyons Murphy Nahrstadt & Pontikis, Ltd. is a member of the International Society of Primerus Law Firms.