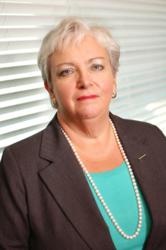 Lexington, Kentucky (PRWEB) November 16, 2011
Fowler Measle &Bell PLLC is pleased to announce that Elizabeth S. Feamster, Member, has been appointed to The Kentucky Board of Bar Examiners. She will serve as a member of the Board for a three-year term. The Kentucky Office of Bar Admissions is the agency responsible for the admissions of persons to the practice of law in the Commonwealth of Kentucky and the Kentucky Board of Bar Examiners was created by the Kentucky Supreme Court to administer the bar process through which persons seeking to become admitted may prove their eligibility. Elizabeth S. Feamster is a member in the firm's Litigation Group with extensive experience in litigation and appellate work. Her practice focuses on bad faith, insurance coverage liability, malpractice defense, products liability, and nursing home defense. Her appellate experience includes cases heard before all courts in the Commonwealth of Kentucky, the United States District Courts for the Eastern and Western Districts of Kentucky, the Sixth Circuit Court of Appeals, and the United States Supreme Court.
About Fowler Measle & Bell PLLC
Fowler is Kentucky's commercial, bankruptcy and litigation law firm known for finding practical solutions to complex matters. Based in Lexington, it serves business clients throughout the Commonwealth and the U.S. It is known for handling complicated financial matters, especially in the areas of bankruptcy and creditor rights, complex litigation and mediation, insurance defense, real estate and collections.
Beyond their substantial experience and professional expertise, Fowler's attorneys are widely respected for their integrity, responsiveness and wise counsel. They take a no-nonsense approach to finding solutions and resolving conflicts. They offer guidance, reassurance and results to clients facing tough business or personal challenges.
Fowler Measle & Bell PLLC is a member of the International Society of Primerus Law Firms.
###