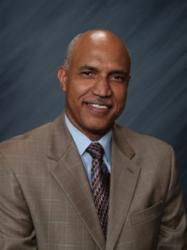 New Orleans, Louisiana (PRWEB) February 25, 2013
Montgomery Barnett, L.L.P. is pleased to announce that partner Terrel J. Broussard was selected as one of 50 honorees by Citybusiness based on his professional and community contributions.
Mr. Broussard has been a partner with Montgomery Barnett for over twelve years. His practice focuses on litigation in areas that include Employment Law, Construction Law, Insurance Defense, Product Liability and General Business Litigation. He has served as Landman for Chevron Oil Company, Assistant District Attorney for the Parish of Orleans, Special Assistant Attorney General for the State of Louisiana, Acting Regional Counsel for the EEOC, General Counsel for Transit Management of Southeast Louisiana and Trial Attorney for Liberty Mutual Insurance Company.
Leadership in Law recognizes legal professionals who have helped move the legal community forward through their energy, innovative ideas, industry achievement and accomplishment, and how their legal work has impacted the greater community.
An awards reception will be held from 5-7:30 p.m. March 18 at the New Orleans Museum of Art.
About Montgomery Barnett
For over a century, the multi-talented attorneys at Montgomery Barnett have dedicated themselves to providing the best in legal representation and counseling. Based in New Orleans, Louisiana, Montgomery Barnett is a full service law firm with local, regional, national and international practices. Its offices are conveniently located in downtown New Orleans near the federal and state courthouses and in downtown Baton Rouge.
Montgomery Barnett's attorneys take pride in their professional abilities, dedication, and attention to their clients' interests. They are also concerned citizens involved in a wide array of community services and projects. The picture that emerges is a dynamic, hard-working, community-oriented law firm. Montgomery Barnett is committed to these values and will continue to deliver the services and results its clients have come to expect.
Montgomery Barnett is a member of the International Society of Primerus Law Firms.