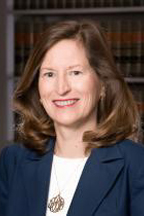 New Orleans, Louisiana (PRWEB) November 08, 2012
Montgomery Barnett, L.L.P. is pleased to announce that partner, Ashley L. Belleau, was a featured speaker at the Fidelity Law Association Annual Conference in Hartford, Connecticut on November 7, 2012. Ms. Belleau spoke on the topic "Effecting Recovery and Subrogation in Specialized Situations."
Ashley Belleau joined Montgomery Barnett's New Orleans office in 2008 as a Partner. She currently serves as the firm's Deputy Loss Prevention Counsel and Marketing Committee Chair. A native of Mobile, Alabama, Ms. Belleau received her B.A. from Newcomb College in 1980 and her J.D. from Tulane University School of Law in 1984. Upon graduating from Tulane University School of Law, she clerked in the Eastern District of Louisiana for Judge Henry A. Mentz, Jr. (now deceased) and was awarded the Eastern District of Louisiana Distinguished Service Award. Prior to joining Montgomery Barnett, she was a Managing Member of Patrick, Miller, Burnside & Belleau, L.L.C.
About Montgomery Barnett
For over a century, the diverse and creative talents of the attorneys at Montgomery Barnett, L.L.P. have produced a hard working partnership committed to providing the best in legal representation and counseling. A full service law firm with offices in New Orleans and Baton Rouge, Louisiana, Montgomery Barnett's attorneys handle all aspects of corporate, construction, real estate, and business law; admiralty & maritime, transportation, and environmental; oil and gas; bankruptcy; estate planning; insurance and professional liability; and entertainment/sports law on a local, regional, national and international basis.
Montgomery Barnett operates under simple principles. The firm sets a goal on each matter to provide their clients with prompt and effective representation, properly staffed for the particular matter involved. The firm has never varied from this benchmark, and has never forgotten that they are professional service providers and that they must satisfy their clients. Their broad client base demonstrates their solid position in the legal community.
Montgomery Barnett is a member of the International Society of Primerus Law Firms.