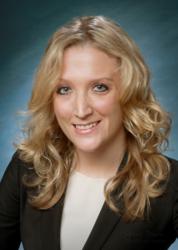 Lansing, MI (PRWEB) November 16, 2011
Attorney Kate Fetkenhier of the Gallagher Law Firm, PLC attended the Rocky Mountain Mineral Law Foundation (RMMLF) oil and gas seminar in Colorado. The week-long seminar focused on the legal issues surrounding exploration and production operations, the oil and gas lease, division orders, drilling contracts, pooling and utilization, master service agreements, farm out agreements, and oil and gas taxation. The RMMLF is an educational non-profit organization dedicated to the study of the law and regulations relating to mining, oil and gas, water, public lands, land use, conservation, environmental protection, and related areas. Ms. Fetkenhier's practice areas include oil and gas law, real estate law, business law, and banking law.
About The Gallagher Law Firm
The Gallagher Law Firm is a regional firm located in mid-Michigan, providing statewide legal service in the areas of business law, estate planning and probate, tax law, real estate, bankruptcy, collections and litigation. The firm's AV-rated, highly experienced attorneys offer responsive and efficient representation not always available at larger firms. The Gallagher Law Firm is well-established and looks forward to working with you. Learn why the firm's clients consider The Gallagher Law Firm to be a trusted, insightful and experienced partner for their legal needs.
Gallagher Law Firm is a member of the International Society of Primerus Law Firms.
###