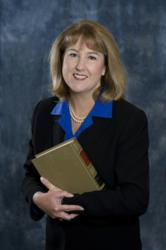 Raleigh, NC (PRWEB) January 17, 2012
Smith Debnam is proud to announce that Bettie Kelley Sousa, partner with the firm, was named a 2011 "Woman Extraordinaire" by Business Leader magazine for her contributions to the legal industry, her community, and our law firm. Bettie's outstanding reputation as a litigator and as a leader in her profession, along with her kind and mentoring spirit uniquely qualify her as a true role model for other women both in her field and throughout the business community.
Bettie, along with other worthy recipients from Triangle area businesses, was honored at a luncheon held at the Brier Creek Country Club in Raleigh, NC. Recipients were chosen based on demonstrated leadership and economic impact in their organizations, involvement in professional associations and philanthropic causes, and recognition as a mentor and example to other women in their respective industries.
Bettie has been practicing law with Smith Debnam since becoming licensed in 1981. She has a wealth of experience in state and federal courts, including bankruptcy courts, at both trial and appellate levels. She represents mostly businesses -- both large and small -- in a variety of matters, including contract drafting and disputes, and issues pertaining to labor and employment laws in North Carolina.
Bettie has been certified as a Creditors' Rights Specialist by the American Board of Certification (ABC). She has been recognized in 2011 and 2012 as a North Carolina Super Lawyer in the field of Business Litigation. In addition to her extensive professional and community involvement, Bettie recently concluded a term as President of the ABC and currently serves as its Chair. She also currently serves on the Wake Forest Law Board of Visitors and the Wake County Bar Association Board of Directors.
Bettie and the other winners will be featured in the January issue of Business Leader featuring the 2011 Women Extraordinaire.
About Smith Debnam
Smith Debnam is a mid-sized North and South Carolina law firm with its main office in Raleigh, NC. The firm's practice includes Corporate and Business Law, Business Litigation, Commercial Bankruptcy and Reorganization, Foreclosures, Creditor Representation, Collections, Commercial & Residential Real Estate, Construction Law, Employment Law, Equipment Leasing & Finance, Family Law, Estate Planning & Administration, Immigration Law, and Professional Negligence. To learn more about Smith Debnam, visit http://www.smithdebnamlaw.com.
Smith Debnam Narron Drake Saintsing & Myers, LLP is a member of the International Society of Primerus Law Firms.
# # #