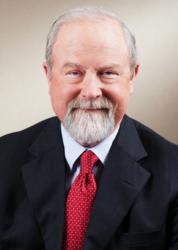 Raleigh, North Carolina (PRWEB) May 20, 2013
Smith Debnam is pleased to announce that on April 5, the North Carolina State Bar Board of Legal Specialization presented John Narron with the 2013 Sara H. Davis Excellence Award. Each year, the Board accepts nominations and presents the award to an individual who exemplifies excellence in his or her daily work as a lawyer and serves as a model for other lawyers. To be considered, lawyers must demonstrate a consistent record of handling challenging matters successfully, sharing knowledge with other legal professionals, and upholding the highest ethical standards.
Mr. Narron became a board certified specialist in family law in 1989, in the first class of lawyers to be certified as specialists in that field. One of his nominators noted that he brings a measure of objectivity to each and every case, representing his clients with zeal that is tempered with reason. Another nominator shared that John leads by example and shares willingly with others, offering kindness and compassion, skillful analysis, and patient listening. John enjoys the highest respect of all who have the pleasure of knowing him, both as a lawyer and as a man. His accomplishments as an attorney and as a leader are truly remarkable. Smith Debnam is proud of John for his professional accomplishments and stellar reputation among his peers.
About Smith Debnam
Smith Debnam is a mid-sized North and South Carolina law firm with its main office in Raleigh, NC. The firm's practice includes Corporate and Business Law, Business Litigation, Commercial Bankruptcy and Reorganization, Foreclosures, Creditor Representation, Collections, Commercial & Residential Real Estate, Construction Law, Employment Law, Equipment Leasing & Finance, Family Law, Estate Planning & Administration, Immigration Law, and Professional Negligence.
Smith Debnam Narron Drake Saintsing & Myers, LLP is a member of the International Society of Primerus Law Firms.