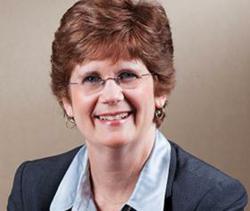 Raleigh, NC (PRWEB) January 17, 2013
Beginning January of 2013, Connie Carrigan will be serving a two-year term as Government Affairs Director of the Raleigh-Wake Human Resource Management Association (RWHRMA). RWHRMA is a premiere professional organization of diverse individuals committed to promoting the field of human resources and is an affiliate chapter of the Society for Human Resource Management (SHRM).
As Government Affairs Director, Connie will serve as the legislative advocate for RWHRMA. She will be responsible for communicating legislative action information to the chapter membership, initiating action in response to legislative alerts, and coordinating chapter legislative activities such as lobbying and letter-writing to elected officials. She will work closely with the Government Affairs Department of SHRM and the NC SHRM Legislative Director in order to educate and advocate for chapter membership regarding legislative issues in our state, as well as nationally. She will be responsible for planning and presenting one monthly luncheon program per year for RWHRMA on a legislative or legal topic and will represent the chapter at the annual Employment Law and Legislative Conference hosted by SHRM in Washington, DC in March of 2013 and 2014.
Connie Carrigan, a partner at Smith Debnam, concentrates her practice in business law, assisting clients in the areas of employment law, business advice and litigation, construction law, equipment leasing and creditor bankruptcy. Connie's practice emphasizes prompt and effective client communications, and efficient, assertive, and results-oriented representation of her clients' interests in both state and federal courts and in matters involving mediation and arbitration. Connie has been practicing in the field of business representation since 1990, and she holds an AV Preeminent rating from Martindale-Hubbell®.
About Smith Debnam
Smith Debnam is a mid-sized North and South Carolina law firm with its main office in Raleigh, NC. The firm's practice includes Corporate and Business Law, Business Litigation, Commercial Bankruptcy and Reorganization, Foreclosures, Creditor Representation, Collections, Commercial & Residential Real Estate, Construction Law, Employment Law, Equipment Leasing & Finance, Family Law, Estate Planning & Administration, Immigration Law, and Professional Negligence. To learn more about Smith Debnam, visit http://www.smithdebnamlaw.com.
Smith Debnam Narron Drake Saintsing & Myers, LLP is a member of the International Society of Primerus Law Firms.