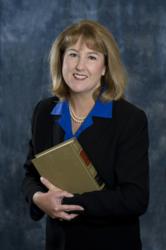 Raleigh, North Carolina (PRWEB) February 20, 2012
Bettie Kelley Sousa, Partner with Smith Debnam, was elected Chair of The American Board of Certification (ABC) at a recent meeting of its Board of Directors in La Quinta, California. Accredited by the American Bar Association, ABC administers the only nationwide certification of legal specialists in the fields of creditors' rights, business bankruptcy, and consumer bankruptcy.
Licensed since 1981, Ms. Sousa focuses her practice in the areas of business litigation and creditors' rights and has been a Board Certified Creditors' Rights Specialist since the certification was first available in 1993. She has served on ABC's Board of Directors since 2002, on its Executive Committee since 2004, and has held the offices of Secretary, Treasurer, President-Elect, and most recently President.
About Smith Debnam
Smith Debnam is a mid-sized North and South Carolina law firm with its main office in Raleigh, NC. The firm's practice includes Corporate and Business Law, Business Litigation, Commercial Bankruptcy and Reorganization, Foreclosures, Creditor Representation, Collections, Commercial & Residential Real Estate, Construction Law, Employment Law, Equipment Leasing & Finance, Family Law, Estate Planning & Administration, Immigration Law, and Professional Negligence. To learn more about Smith Debnam, visit http://www.smithdebnamlaw.com.
Smith Debnam Narron Drake Saintsing & Myers, LLP is a member of the International Society of Primerus Law Firms.
###