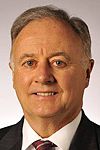 Albany, New York (PRWEB) December 11, 2012
Robert H. Iseman, a partner of Iseman Cunningham Riester & Hyde, LLP, will speak at the ninth annual Patrick J. Scollard Leadership Conference, scheduled to be held on December 14, 2012, at the DeMatteis Center in Old Brookville, NY.
Mr. Iseman's presentation will be on the topic of "Salt and Light – The Conflict Between Religious Rights and Government Regulation."
Two hundred fifty medical professionals and health care managers who deal with faith-based issues confronting health care providers today are scheduled to attend the conference. Other speakers will be The Most Reverend Robert J. Brennan, Bishop of the Diocese of Rockville Centre, NY, who will address "Challenges of Faith-Based Systems"; and Tim Porter-O'Grady, DM, EdD, ScD(h), APRN, FAAN, author of "The Quantum Leader". The event will also include the presentation of the 2012 Patrick J. Scollard Leadership Award.
About Iseman, Cunningham, Riester & Hyde, LLP
Iseman, Cunningham, Riester & Hyde, LLP is a seasoned team of transactional and trial lawyers committed to serving you with effective, efficient legal representation. Their attorneys provide you with the same service they would expect if they were the client. They combine the broad perspective of generalists with skill in their respective fields. Although they prefer cooperation, they are ready to aggressively represent your interests in court, if necessary.
Iseman, Cunningham, Riester & Hyde, LLP is a member of the International Society of Primerus Law Firms.