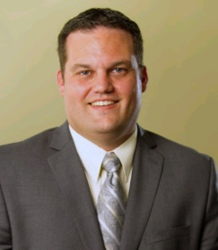 West Orange, New Jersey (PRWEB) August 07, 2012
Jon Fallon, Chair of the Intellectual Property (IP) Group at the law firm of Mandelbaum Salsburg Lazris & Discenza, P.C. in West Orange, NJ, recently spoke at two conferences on IP issues affecting national and international businesses.
In June, Mr. Fallon Spoke at the 2012 Primerus International Business Law Institute Symposium in Chicago. At the conference, Mr. Fallon addressed "International Intellectual Property: How IP Issues are Handled Differently". The conference was attended by lawyer members of Primerus, a law firm consortium, and executives and in house counsel from the world's top corporations.
In late May, Mr. Fallon delivered "Intellectual Property: Mining the Value, Avoiding the Pain" at the firm's breakfast series for business owners and executives. During the conference he discussed strategies for protecting a company's valuable IP assets and how to protect them from competitors. The breakfast conference was held at the firm's West Orange offices and will be followed by two subsequent breakfast conferences on business issues.
Mr. Fallon represents clients all across the country and abroad with regards to federal intellectual property issues, and is a registered Patent Attorney with the United States Patent and Trademark Office (USPTO). He specializes in helping clients increase the value of their IP assets, and counsels clients in all areas of IP law, including patents, trademarks, copyrights, trade dress, unfair competition, cyber squatting, trade secrets, licensing and general IP agreements. He also renders legal opinions regarding IP issues, and is admitted to the state courts of New Jersey.
Mr. Fallon has substantial experience preparing and prosecuting U.S. and foreign patent applications in a vast range of technologies, including: adhesives, chemical compounds, computer systems, electronic devices, integrated data flow via computer networks, semiconductor manufacturing, fiber optic assemblies, complex business methods, consumer products, polymers, plastic films and bags, manufacturing equipment, and various types of mechanical and electrical systems and devices, among others. He has a scientific background in Mechanical Engineering, with a focus in fluid dynamics, particularly computational fluid dynamics (CFD), and thermodynamic/heat transfer processes in electronic packaging equipment.
Mr. Fallon received a B.S. in Mechanical Engineering from Pennsylvania State University and his Juris Doctorate from the University of New Hampshire School of Law. Mr. Fallon currently resides in Freehold, NJ
About Mandelbaum Salsburg
Since 1930, Mandelbaum Salsburg has provided its clients with a high level of personal, hands on attentiveness in both business and personal matters. MS attorneys take the time to get to know clients' businesses so that they help avoid legal problems before they occur. Yet if they do occur, MS lawyers are zealous advocates for clients from the boardroom to the courtroom, nationally and internationally. More than fifty lawyers represent clients in all aspects of the law, including real estate transactions, leasing and land use; business litigation, construction industry litigation, employment litigation defense, corporate and banking transactions, corporate and personal taxation, health care law (transactions as well as regulatory compliance and litigation), alternate dispute resolution, intellectual property, labor and employment counseling, bankruptcy, environmental law, criminal defense; and personal matters including estate planning and administration, asset protection planning, matrimonial, family law and personal injury litigation. Clients include organizations of all sizes in various industries, such as banks, privately and publicly held businesses and institutions, health care providers and facilities, individuals and families.
Mandelbaum Salsburg is a member of the International Society of Primerus Law Firms.