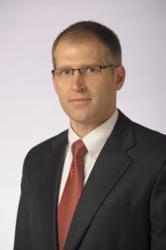 Albany, New York (PRWEB) July 11, 2012
Brett A. Bush has joined the Albany office of Iseman, Cunningham, Riester & Hyde, LLP (ICRH), as an associate attorney. Brett practices primarily in the areas of health care law and business transactions. He has counseled a wide variety of health care-related clients, including hospitals, physician practices, and home health providers with respect to transactional and regulatory matters. Brett also advises clients with respect to liquor licensing matters before the New York State Liquor Authority, including applications for new licenses and alteration and removal of existing licenses.
Before entering law school, Brett served on active duty in the United States Navy as a cryptologist, specializing in the Russian language. He practiced in the health care departments of Williams Mullen in Virginia Beach, Virginia, and in the Albany office of Drinker, Biddle & Reath prior to joining ICRH.
Brett is a graduate of the University of Virginia School of Law, where he helped to establish the Virginia Law Veterans, a student group that shares information and sponsors speakers on issues of concern to the veteran and military communities. He is admitted to practice law in New York and Virginia.
About Iseman, Cunningham, Riester & Hyde, LLP:
The mission of Iseman, Cunningham, Riester & Hyde, LLP is simple and straightforward: to diligently and effectively represent and protect clients' interests while adhering to the highest standards of ethics, integrity and professionalism. The firm does this by offering the level of professional skill and sophistication found in the country's largest law firms, with the personal service you can receive only from a small firm.
Iseman, Cunningham, Riester & Hyde's clients are individuals, small businesses, large regional firms and Fortune 500 companies. They include health care systems, construction and engineering firms, health care and liability insurers and service companies, hospitals, banks, government contractors, manufacturers, retailers, trade associations, not-for-profit corporations, nursing homes and physicians.
As experienced counselors, negotiators and litigators, Iseman, Cunningham, Riester & Hyde handles multimillion-dollar transactions and disputes, but the firm also serves the everyday needs of its clients for corporate counseling, tax planning, document preparation and review, professional licensing and other basic services.
Iseman, Cunningham, Riester & Hyde, LLP is a member of the International Society of Primerus Law Firms.