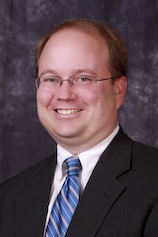 Dayton, OH (PRWEB) January 02, 2012
Kevin C. Connell, Esq., with Freund, Freeze & Arnold in Dayton, was elected President of the Ohio Association of Civil Trial Attorneys (OACTA) at its Annual Meeting on November 10th in Columbus.
Mr. Connell was named as one of the Ohio Super Lawyers 2011 and Ohio Super Lawyers Rising Stars for 2005 through 2009. He was the 2008 Recipient of "40 under 40" award from Dayton Business Journal.
Mr. Connell is also a member of the Dayton and Ohio State Bar Associations as well as the, Defense Research Institute, the Ohio Trucking Association and the Ohio Trucking Safety Council. Kevin served as Chair of the Insurance Law Committee of the Ohio State Bar Association from 2002 to 2004.
The Ohio Association of Civil Trial Attorneys (OACTA) is an organization of attorneys, corporate executives and managers who devote a substantial portion of their time to the defense of civil lawsuits and the management of claims against individuals, corporations and governmental entities. The mission of OACTA is to provide a forum where members can work together and with others on common problems and promote and improve the administration of justice in Ohio.
About Freund, Freeze & Arnold
Freund, Freeze & Arnold is a litigation firm with offices in Dayton, Cincinnati and Columbus, Ohio, as well as Covington, Kentucky. The firm has achieved the highest rating for law firms by the Martindale-Hubbell Law Directory and is included in the Martindale-Hubbell Bar Register of Pre-eminent Lawyers.
###