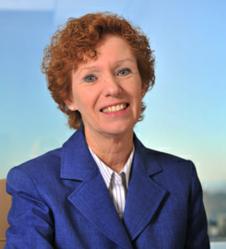 Cleveland, Ohio (PRWEB) January 17, 2012
Colleen Meredith has a strong background in estate tax planning and estate administration and her legal practice will focus on estate planning, estate administration and estate and gift taxation.
Prior to becoming an attorney, Colleen was a Registered Nurse. For more than eight years she served as Assistant Head Nurse at Mt. Sinai Medical Center's Department of Pediatrics where she was responsible for management of the department and its personnel while providing direct patient care. Colleen also formed Professional Healthcare Educators, Inc., where she served as President, and in that leadership role she planned and moderated educational seminars.
Colleen's experience working with families dealing with difficult medical decisions gives her a unique perspective into family dynamics and decision making. This insight helps her to guide clients as they deal with complex planning issues. You can contact Colleen Meredith via email at cmeredith(at)ssrl(dot)com or (216) 696-4200.
About Schneider, Smeltz, Ranney & LaFond
Schneider, Smeltz, Ranney & LaFond P.L.L. is one of Cleveland's oldest law firms established in the 1860's. The firm continues a tradition of excellence by combining the technical expertise clients require with personal and timely service. As a civil practice firm, primary areas of practice include: business law, business succession planning, estate planning and probate, family law, employment law, litigation, real estate, taxation and health care law. Clients consist of closely-held businesses, private family foundations, nonprofit organizations, and families concerned with wealth preservation, wealth transfer, and tax planning issues.
Schneider, Smeltz, Ranney & LaFond P.L.L. is a member of the International Society of Primerus Law Firms.
# # #