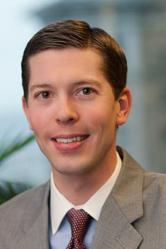 Cincinnati, Ohio (PRWEB) July 23, 2012
Freund, Freeze & Arnold, A Legal Professional Association, is pleased to announce that Timothy B. Spille, an attorney in the firm's Cincinnati office, has been selected to participate in the 2013 Class of Leadership Northern Kentucky. Leadership Northern Kentucky is a valuable and powerful program, helping individuals develop leadership skills and knowledge of regional issues. Approximately 45-50 individuals participate in the nine-month long program representing a cross-section of the community, including business, government, education, media, non-profit agencies, health services and community organizations.
Spille was born and raised in Kenton County in Northern Kentucky. He earned his bachelor's degree from Northern Kentucky University and his law degree from Salmon P. Chase College of Law. In his law practice Spille represents clients in all aspects of civil litigation, ranging from defending bodily injury and property damage claims to occasionally representing clients who have been in an accident and sustained bodily injuries. In addition, Spille offers cost-effective and experienced representation to businesses of all sizes. His business litigation practice includes creditor's collections work, breach of contract, construction disputes, foreclosure defense or lien protection rights, representation of commercial and residential property owners.
About Freund, Freeze & Arnold
Freund, Freeze & Arnold is a litigation firm with offices in Dayton, Cincinnati and Columbus, Ohio, as well as Covington, Kentucky. The firm has achieved the highest rating for law firms by the Martindale-Hubbell Law Directory and is included in the Martindale-Hubbell Bar Register of Pre-eminent Lawyers.