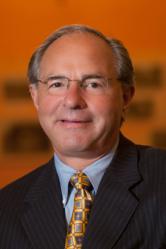 Dayton, Ohio (PRWEB) April 25, 2012
Freund, Freeze & Arnold, A Legal Professional Association, a Dayton, Ohio-based law firm, is pleased to announce that Neil F. Freund has been inducted into the International Society of Barristers (ISOB). The prestigious society's membership is limited to 800 lawyers worldwide. Mr. Freund will be one of only 29 Ohio litigators in the Society.
Created in 1965, the Society brings together a limited membership of lawyers who are considered outstanding in the field of advocacy. The Society honors the role of the trial lawyer in the justice system and focuses on issues of ethics and excellence in advocacy and the role of litigation in society. Lawyers are nominated by other members of the Society and are chosen by their peers for membership. The Society is an international organization with Fellows in several countries, including Australia, Canada, England, Scotland, and Mexico, as well as Puerto Rico and the Virgin Islands.
Neil has extensive trial experience in all areas of the law, including commercial and business cases, catastrophic personal injury defense, wrongful death defense, professional malpractice defense, civil rights defense, products liability defense, employment law defense and white collar criminal matters.
About Freund, Freeze & Arnold
Freund, Freeze & Arnold is a litigation firm with offices in Dayton, Cincinnati and Columbus, Ohio, as well as Covington, Kentucky. The firm has achieved the highest rating for law firms by the Martindale-Hubbell Law Directory and is included in the Martindale-Hubbell Bar Register of Pre-eminent Lawyers.