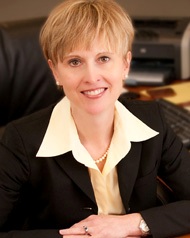 Dayton, Ohio (PRWEB) October 16, 2012
Freund, Freeze & Arnold, A Legal Professional Association, a Dayton, Ohio-based law firm, is pleased to announce the recent hiring of a new attorney in its Cincinnati office, Lucinda (Cindy) Shirooni. She is a graduate of the University of Louisville and the University of Louisville School of Law.
Shirooni has over 20 years of litigation experience in Northern Kentucky and Cincinnati in the areas of automobile accident litigation, premises liability, products liability, and medical negligence. She also practices domestic relations law in both Ohio and Kentucky. Since 2009, Shirooni has been a certified mediator, mediating personal injury and domestic relations cases. In addition, Shirooni has been an adjunct professor at Chase College of Law at Northern Kentucky University.
About Freund, Freeze & Arnold
Freund, Freeze & Arnold is a Dayton, Ohio-based litigation firm. The firm's strength is grounded in more than 50 attorneys and legal professionals, who bring diverse professional backgrounds and deep experience and expertise in commercial, government, medical, insurance, employment, environmental, construction and other litigation-related matters. The firm has achieved the highest rating for law firms by the Martindale-Hubbell Law Directory and is included in the Martindale-Hubbell Bar Register of Pre-eminent Lawyers.
Freund, Freeze & Arnold is a member of the International Society of Primerus Law Firms.