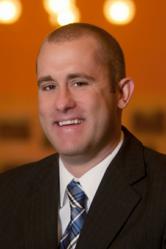 Dayton, Ohio (PRWEB) October 22, 2012
Freund, Freeze & Arnold, a Legal Professional Association, a Dayton, Ohio-based law firm, is pleased to announce that attorney, Michael P. Brush, was named the 2013 Dayton Volunteer Citizen of the Year.
In its first year in the Dayton area, Direct Energy with a media sponsor from the Dayton Daily News is sponsoring the Volunteer Citizen of the Year award that recognizes the significant efforts of individuals whose contributions make their communities a better place to live.
Brush definitely thrives to make the Dayton community a better place to live. He has shown tremendous dedication for a number of organizations and fundraising initiatives in and around the Dayton area, including the American Cancer Society and its annual Gala of Hope, the Dayton Bar Association, the Children's Organ Transplant Association, the Mark A. Kreusch Memorial Fund and Big Brothers Big Sisters of the Greater Miami Valley.
According to the Big Brothers Big Sisters of the Greater Miami Valley (BBBSGMV)'s nomination for Brush, his generosity and selflessness is most apparent in his volunteer work for their organization. Shortly after being matched with his little brother, Carlos, Carlos' teachers and his own grandmother stated that he was taking more pride in himself, as well as in his school work. With the mentorship of his great Big Brother, Carlos is a changed young man.
"Even with a full-time career, Michael's extensive volunteerism is both impressive and inspiring. Not only has Michael changed a young man's life for the better but he has also impacted other Dayton organizations in a positive way. These attributes made Michael's nomination truly stand out and ultimately chosen as Dayton's first ever Volunteer Citizen of the Year," said Cory Byzewski, Vice President and General Manager for Direct Energy.
A special event honoring Michael Brush will be held on Monday, October 15th at 5:30 pm. Representatives from Direct Energy and the Dayton Daily News will be on hand to present Michael with his award. The event will be held at the Cox Media Group Ohio's media room at 1611 S. Main Street in Dayton, Ohio 45409.
About Freund, Freeze & Arnold
Freund, Freeze & Arnold is a Dayton, Ohio-based litigation firm. The firm's strength is grounded in more than 50 attorneys and legal professionals, who bring diverse professional backgrounds and deep experience and expertise in commercial, government, medical, insurance, employment, environmental, construction and other litigation-related matters. The firm has achieved the highest rating for law firms by the Martindale-Hubbell Law Directory and is included in the Martindale-Hubbell Bar Register of Pre-eminent Lawyers.
Freund, Freeze & Arnold is a member of the International Society of Primerus Law Firms.