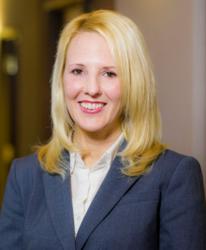 Dayton, Ohio (PRWEB) February 12, 2013
Freund, Freeze & Arnold, A Legal Professional Association, a Dayton, Ohio-based law firm, is pleased to announce the recent hiring of a new attorney in its Dayton office, Jennifer D. Brumby. Jennifer is a graduate of the Miami University and The University of Toledo College of Law. Brumby is a member of the Ohio State Bar Association, the Dayton Bar Association as well as the Columbus Bar Association.
Prior to joining the firm, Brumby worked for a number of years in the Montgomery County Prosecutor's Office. While at the prosecutor's office, she practiced in appellate, juvenile and criminal law. She has appeared before the Montgomery County Court of Common Pleas, the Second District Court of Appeals, and the Supreme Court of Ohio. Recently, Brumby worked for the Office of the Ohio Attorney General as a special prosecutor and was assigned to the Crimes Against Children Unit. Her practice areas include insurance defense as well as business and commercial litigation.
About Freund, Freeze & Arnold
Freund, Freeze & Arnold is a Dayton, Ohio-based litigation firm. The firm's strength is grounded in more than 50 attorneys and legal professionals, who bring diverse professional backgrounds and deep experience and expertise in commercial, government, medical, insurance, employment, environmental, construction and other litigation-related matters. The firm has achieved the highest rating for law firms by the Martindale-Hubbell Law Directory and is included in the Martindale-Hubbell Bar Register of Pre-eminent Lawyers.
Freund, Freeze & Arnold is a member of the International Society of Primerus Law Firms.