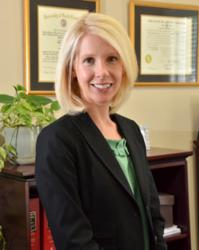 Greenville, South Carolina (PRWEB) January 31, 2013
Roe Cassidy Coates & Price, P.A. is pleased to announce that Amber B. Glidewell has become a partner with the firm.
Ms. Glidewell is a native of Columbia, South Carolina, and graduated from Wofford College in 2002. She received her Juris Doctor from the University of South Carolina School of Law in 2005.
Ms. Glidewell represents banks and other lending institutions in connection with non-performing loans, including judicial foreclosures and restructuring of distressed loans. She represents both borrowers and lenders in commercial real estate transactions and also handles residential real estate transactions and business transactions. Amber joined Roe Cassidy Coates & Price, P.A. in 2007 after serving for two years as Judicial Law Clerk for the Honorable D. Garrison Hill, State Circuit Court Judge for the Thirteenth Judicial Circuit, Greenville, South Carolina.
About Roe Cassidy Coates & Price, P.A.
Roe Cassidy Coates & Price, P.A. was founded in January 2002 by five former shareholders of another Greenville law firm. Being like-minded in their philosophy and approach to the practice of law, they set out on their own to establish a more concentrated practice of law.
Roe Cassidy Coates & Price, P.A. is a small law firm engaged in a large firm practice. Collectively, the firm has over 100 years of experience in the practice of law. The firm provides advice in the areas of commercial, corporate, banking, health care, real estate, litigation, bankruptcy, employment and environmental law. Their litigation practice involves cases in all of the above areas, as well as casualty insurance, professional liability, government investigations, and white collar criminal litigation. The firm represents banks, businesses, real estate developers, physicians, and hospitals, as well as individuals.
Roe Cassidy Coates & Price, P.A. prides themselves not only in their legal experience and knowledge, but also in their dedication in dealing with the entire needs of their clients. The firm takes the time to know their clients in order to fully understand how they can best represent them.
Roe Cassidy Coates & Price, P.A. is a member of the International Society of Primerus Law Firms.