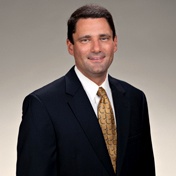 On behalf of Collins & Lacy and the South Carolina legal community as a whole, I am excited to collaborate across the professions and industries represented in CLM
Columbia, South Carolina (PRWEB) November 28, 2012
Collins & Lacy, P.C. is pleased to announce its representation within the Claims and Litigation Management Alliance (CLM) continues to grow in size and legal diversity with the addition of Brian Comer.
Brian, who chairs the Collins & Lacy Products Liability Practice Group, joins partners and CLM members Pete Dworjanyn, Christian Stegmaier, Scott Wallinger and managing partner Ellen Adams, who represent the practice areas of insurance, retail/hospitality law, transportation and workers' compensation (respectively). The CLM is a nonpartisan alliance comprised of insurance companies, corporations, corporate counsel, litigation and risk managers, claims professionals and attorneys. Selected attorneys and law firms are extended membership by invitation only based on nominations from CLM Fellows.
As co-chair of the South Carolina Defense Trial Attorneys' Association Products Liability Substantive Law Committee and a member of the Primerus Products Liability Executive Committee, Brian brings a wealth of knowledge and leadership in his primary practice area to CLM. He also publishes several substantive articles in industry and legal publications and on the South Carolina Products Liability Law Blog, which he founded in 2009. In addition, Brian practices in professional negligence litigation, including defense of financial advisors in broker-dealer actions, medical providers, actuaries and other service providers.
"On behalf of Collins & Lacy and the South Carolina legal community as a whole, I am excited to collaborate across the professions and industries represented in CLM," said Brian Comer. "I look forward to taking part in its mission of advancing the highest standards of litigation management in pursuit of client defense."
About Collins & Lacy, P.C.
Collins & Lacy is a defense litigation firm in South Carolina that delivers valuable legal representation for their clients through solid preparation, thorough execution, and client-oriented service aimed at success. With many offices throughout the state, including Columbia, South Carolina, the firm represents local, regional and national clients in the areas of construction, employment law, hospitality/retail and entertainment law, insurance/bad faith, products liability, professional liability, commercial transportation and workers' compensation. Collins & Lacy is committed to upholding the highest standards for integrity, civility and community service.
Collins & Lacy, P.C. is a member of the International Society of Primerus Law Firms.