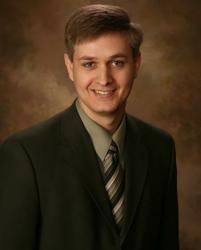 Columbia, SC (PRWEB) January 17, 2013
Barnes Alford is pleased to announce that Matthew G. Gerrald has become a partner in the firm effective January 1, 2013. Mr. Gerrald graduated magna cum laude from the University of South Carolina Honors College in 2003 with a B.A. degree, double majoring in political science and religious studies. In 2007, he earned his J.D. cum laude from the University of South Carolina School of Law, where he was the recipient of various honors and awards, including the CALI (American Jurisprudence) Award, and was a member of the South Carolina Law Review, the Order of the Wig and Robe, and the Order of the Coif.
Mr. Gerrald has been with the firm since 2005, when he began as a law clerk. He became an associate in 2007 upon being sworn into the South Carolina Bar. He will continue to practice primarily in the fields of civil litigation and appeals, along with professional malpractice defense, insurance coverage, collections, construction law, real estate, and church law.
About Barnes, Alford, Stork & Johnson, L.L.P.
Barnes Alford focuses on civil litigation and business matters and offers a wide range of legal services to a broad mix of local, state, and national clients in many practice areas, including banking, construction, insurance, negligence, real estate, taxation, probate, and estate planning.
The firm provides clients with many of the benefits of a large firm—experience and a wide range of practice areas—with the personal attention, simpler communication, and lower costs of a small firm.
Barnes, Alford, Stork & Johnson, L.L.P. is a member of the International Society of Primerus Law Firms.