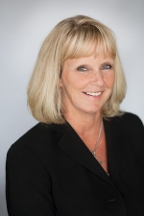 Charleston, South Carolina (PRWEB) February 28, 2013
Bright Ariail, an attorney with Rosen Hagood, is a Principal Editor and Contributing Author of the South Carolina Construction Law Desk Book, which was recently published by the South Carolina Bar – CLE Division.
The South Carolina Construction Law Desk Book is the only SC Bar CLE publication covering construction law in South Carolina. The book addresses many complex facets of construction law including licensing, public procurement, drafting and negotiating construction and design contracts, insurance and bonding, payment issues, and resolution of construction and design disputes.
Ariail concentrates her practice in the areas of construction law and litigation, procurement, and government law, including claims made under Federal Acquisition Regulations (FAR). She graduated from Clemson University with a Bachelor of Science degree in Electrical Engineering and received her law degree from the University of South Carolina School of Law. She is the Immediate Past Chair of the SC Bar Construction Law Section and active in both the Carolinas Association of General Contractors and the National Society of Professional Engineers. Prior to attending law school and joining Rosen Hagood she was an Assistant Resident Engineer in Charge of Construction for the Southern Division, Naval Facilities Engineering Command.
About Rosen Hagood
Rosen Hagood is a Charleston-based law firm with a long record of pursuing and defending complex civil claims. For over six decades, attorneys at our firm have followed our founder's vision — aggressively seeking justice on behalf of our clients. Our distinguished law firm represents businesses, individuals, and government entities throughout the state in complex litigation and damages claims in the areas of business and commercial litigation, construction law, products liability, professional liability, negligence, wrongful death, traumatic brain injury, personal injury, family law, employment, and probate and estate litigation.
Rosen Hagood is a member of the International Society of Primerus Law Firms.