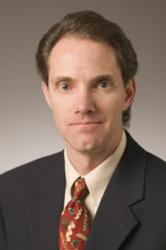 Salt Lake City, UT (PRWEB) May 30, 2013
Prince Yeates is pleased to announce the election of Glenn R. Bronson as President of the Firm for 2013-2014.
A native of Salt Lake City, Utah, Mr. Bronson graduated cum laude from Utah State University in 1986 with a BA in English. He earned a JD degree, cum laude, from J. Reuben Clark School of Law, Brigham Young University, in 1991. While at Brigham Young University, he served on the Moot Court Board of Advocates. Mr. Bronson was admitted to the California State Bar in 1991 and the Utah State Bar in 1995.
Mr. Bronson joined Prince Yeates in 1999 and has served as a board member for the last three years. Prior to joining the firm, he practiced as an attorney in Los Angeles with Chadbourne & Parke, focusing primarily on government contracts-related litigation.
The firm thanks John Chindlund for his service and leadership as outgoing president. Mr. Chindlund will resume his responsibilities as a board member, where he will work alongside Roger McConkie, Jon Heaton, and Robert Wing.
About Prince Yeates
For 35 years Prince Yeates has delivered a powerful combination of legal expertise and effective, innovative representation to valued clients throughout the United States and abroad.
Prince Yeates is recognized throughout the Intermountain West as a law firm that provides able, innovative, and cost effective legal services. Firm members have an exceptional record of participation in civic, community and professional organizations and activities.
Prince Yeates is a member of the International Society of Primerus Law Firms.