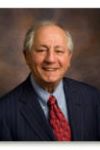 Milwaukee, Wisconsin (PRWEB) February 06, 2012
Kohner, Mann & Kailas, S.C. President Steve Kailas will receive a Lifetime Achievement award for Leaders in the Law from the Wisconsin Law Journal. Honorees are selected based upon a career of service to the legal community, during which the recipient has demonstrated "a wide variety of achievement criteria, including outstanding leadership, vision and legal expertise."
Originally a litigator dealing with the representation of business interests in commercial and bankruptcy cases, Steve is the driving force that has established Kohner, Mann & Kailas as a nationally-recognized champion of business creditors' rights. He has taken a leading role in expanding the legal capabilities of Kohner, Mann & Kailas, in line with the evolving needs of an increasingly global market. Under his leadership, Kohner, Mann & Kailas has extended its capability to enforce the rights of its clients beyond North America and to secure favorable outcomes in the most complex forms of negotiation, litigation and alternative dispute resolution.
Among his many community activities, he is a dedicated supporter of Marquette University Law School and a current member of both its Advisory Board of Directors and Woolsack Society.
About Kohner, Mann & Kailas S.C. (KMKSC)
Founded in 1937 as a law firm devoted exclusively to advancing the interests and upholding the rights of businesses, Kohner, Mann & Kailas, S.C. is a business transactions, commercial finance and litigation law firm offering sophisticated, high-quality legal expertise in the areas encountered by businesses in the course of their commercial operations and development. The firm's services range from high-profile appellate representation and international business issues to ensuring that critical everyday commercial needs, such as debt recovery, are fulfilled efficiently and expertly. The firm's purpose is to deliver excellent results to their clients in negotiations, transactions, litigation, and alternative dispute forums across North America and beyond.
For more information on Kohner, Mann & Kailas, S.C., visit their website: http://www.kmksc.com or contact Stephen Taylor at (414)962-5110.
Kohner, Mann & Kailas S.C. is a member of the International Society of Primerus Law Firms.
###