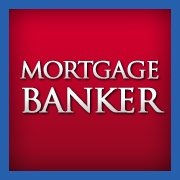 Mortgage net branch opportunities are available for top producers. Call today 877-889-7474
(PRWEB) June 20, 2013
AnikimCreditCorp.com states mortgage net branch opportunities are finally starting to surface again. When the housing market crashed, so did the job market for mortgage professionals, but now the mortgage industry is finally on the rise. The housing market has rebounded in many cities and states that were terribly affected from the housing crisis. The mortgage lenders provide a solid foundation for new mortgage net branches to succeed in a growing, but very competitive market. The consulting firm is actively looking to find top producers and brokers looking to implement their business with the lenders in the expanding marketplace. The new marketing technique being deployed is focused on finding qualified individuals that have the entrepreneurial spirit, and are looking to take their business to the highest level by partnering up with a mortgage banker. The firm looks to locate these individuals in mortgage discussion forums, and by buying Google AdWords for people searching for net branch opportunities. Everyone knows what happened the last time the mortgage industry ran amok, so the guidelines of who can open a branch or be a loan officers has changed quite a bit. The person must be licensed as a loan officer in the state they plan on doing any mortgage transactions. This means that if the branch wants to lend in multiple states then the originator for the loan must hold a current valid mortgage originators licenses to do so. To discover the opportunities offered by some of the leading mortgage lenders in the county visit, http://anikimcreditcorp.com/
The consulting company that is marketing to find these mortgage experts to become a branch want individuals looking to know that many mortgage lenders are not advertising these arrangements. They have partnered with AnikimCreditCorp.com to find these candidates for them; they do not hire outside loan officers and bring about branches on their own. The mortgage lender uses the consulting firm as a recruiter to weed out the undesirable or unqualified candidates. The good news for those that qualify is an endless supply of support from processing and underwriting to exclusive mortgage leads and more. The best thing about working with top mortgage net branches is minimal investor overlays and fast turn times on loan applications. The mortgage consulting firm has over 15 years' experience in the business and has built long relationships with bankers and brokers alike.
Professional search engine optimization is being utilized to promote the mortgage net branch opportunities .The firm uses social media, video campaigns, and mortgage banking forums to assist the company to help with the new acquisition of clients. The company is actively looking for those looking for net branch opportunities everywhere in the county to partner them with the right bank. So the firm continues its expansion online, and throughout the mortgage community looking for qualified candidates. To learn more about the firm, or the services they provide, contact the company directly and speak with an acquisition executive. Interested parties can also visit one of the company's Facebook pages, https://www.facebook.com/MortgageNetBranchOpportunities
About the company: AnikimCreditCorp.com was started after the mortgage crisis to help struggling loan officers and net branches find mortgage banks that were able to sustain through the tough times. Since then the company has built relationships with banks and brokers throughout the county and helps place mortgage loan officers with job and branch opportunities. The company also helps connect some of their banker clients with a scratch and dent residential mortgage loan outlet to help clear warehouse lines. To find out more about the mortgage net branch opportunities available call the company directly.
Contact: Mason Baxter
Phone: 877-889-7474