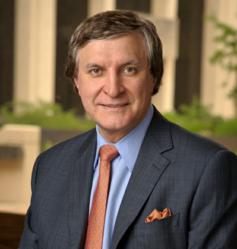 These recognitions can be a great tool to help patients find well qualified physicians within their medical specialties.
Dallas, TX (PRWEB) May 09, 2013
US News & World Report has named Dallas plastic surgeon Dr. Rod Rohrich of UT Southwestern Medical Center among the best plastic surgeons in the United States. In addition to his recognition as a Top Doctor, the US News Top Doctors selection process has given Dr. Rohrich the special distinction of being in the top 1% of doctors in his specialty of plastic surgery.
The US News Top Doctors list is compiled each year in collaboration with Castle Connolly Medical Ltd. The list provides patients with information about best options for physicians in their area. Doctors are nominated by other licensed doctors and chosen for patient feedback, awards, results, and other determining factors. Selected physicians are added to a database on US News website, where prospective patients can find the best practitioners for the specialty they require. Neither doctors nor their employing hospitals can pay money to have their entry given special notice or get them on the list, and doctors cannot nominate themselves.
While award recipients are not ranked on a numbered list, special mention is made of doctors that the evaluating parties believe are in the top 1% of all practicing doctors in their given specialty. US News states that all doctors on the list should be considered to be in the top 10%, but makes a special note of those who excel even within this category, including Dr. Rohrich.
"I'm very honored to have been chosen as one of the top plastic surgeons in the country through this prestigious process," said Dr. Rohrich, an internationally recognized expert in rhinoplasty, facelifts, and other cosmetic surgery procedures. "These recognitions can be a great tool to help patients find well qualified physicians within their medical specialties."
About Dr. Rod J. Rohrich
Dr. Rod J. Rohrich holds the Betty and Warren Woodward Chair in Plastic and Reconstructive Surgery at UT Southwestern Medical Center. He also holds the UT Southwestern Medical Center Crystal Charity Ball Distinguished Chair in Plastic Surgery. Dr. Rohrich graduated from Baylor College of Medicine with high honors, and completed residencies at the University of Michigan Medical Center and fellowships at Massachusetts General Hospital/Harvard (hand/microsurgery) and Oxford University (pediatric plastic surgery). He has served as president of the American Society of Plastic Surgeons the largest organization of board certified plastic surgeons in the world. He repeatedly has been selected by his peers as one of America's best doctors, and twice has received one of his profession's highest honors, the Plastic Surgery Educational Foundation Distinguished Service Award, which recognizes his contributions to education in plastic surgery. Dr. Rohrich participates in and has led numerous associations and councils for the advancement of plastic and reconstructive surgery. He is a native of North Dakota and is married to Dr. Diane Gibby, also a plastic surgeon and they live in Dallas with their two children.