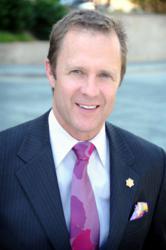 Dallas, TX (PRWEB) May 08, 2013
Dallas plastic surgeon, Dr. Jeffrey M. Kenkel, has been selected in the latest listing of Top Doctors released by US News and World Report. The annual listing identifies physicians who are considered to be in the top of their medical specialty in the United States.
The Top Doctors list is a collaboration between Castle Connolly and US News and World Report. Inclusion starts by peer nomination process. Each physician can nominate up to 10 doctors in their own specialty and up to 3 additional specialties. The nominations are then reviewed and screened by a physician directed research team.
The recognition is strictly by peer nominations and independent review. No doctor can pay to be included on the list and no hospitals or affiliates can pay to have their physicians included.
"I'm honored to have been selected as a US News Top Doctor," says Dr. Kenkel. "National, peer reviewed recognitions such as Top Doctors can be a useful resource for patients seeking a well qualified plastic surgeon."
In addition to being selected as a Top Doctor, the program has also given Dr. Kenkel a special designation that identifies him as being in the top 1% in his specialty of plastic surgery. Unlike other US News listings, the Top Doctors list is not ranked. However, this special designation shows doctors who stand out, even from other Top Doctors.
"I always encourage patients to select their plastic surgeon carefully," explains Dr. Kenkel. "Make sure that your plastic surgeon is certified by the American Board of Plastic Surgery, and that he or she operates in an accredited facility."
About Dr. Jeffrey M. Kenkel
Jeffrey M. Kenkel, M.D., F.A.C.S., is a plastic surgeon in Dallas, Texas. Dr. Kenkel serves as Professor and Vice-Chairman of the Department of Plastic Surgery at UT Southwestern Medical Center. He is the immediate Past President of The American Society for Aesthetic Plastic Surgery (ASAPS), director of the Clinical Center for Cosmetic Laser Treatment, and Medical Director for the Outpatient Surgery Center at UT Southwestern. Dr. Kenkel is certified by the American Board of Plastic Surgery. He specializes in cosmetic surgery of the face, breast and body. He balances his surgical practice with nonsurgical cosmetic medicine including the use of injectables, lasers, and skin care. Dr. Kenkel is nationally and internationally known for his contributions in cosmetic surgery.