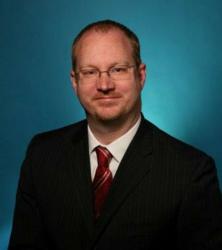 Royal Oak, MI (PRWEB) September 27, 2011
David Nykanen, Principal at Demorest Law Firm, PLLC in Royal Oak, Michigan, will be making a presentation at the 2011 Michigan Association of Certified Public Accountants (MACPA) CPE Mega Conference on Tuesday, October 26. This year's conference, which will be combined with the Agribusiness and Fall Accounting Conferences, will be held at the Radisson Hotel in Lansing, MI.
The 2011 CPE Mega Conference will provide attendees with the opportunity to hear about the latest in accounting and auditing, ethics, financial planning and taxation. There will also be a special track devoted to those serving and running agriculturally-related businesses, a critical industry for Michigan. Mr. Nykanen's presentation, "Uncapping in Property Transfers," will focus on the topic of uncapping property taxes. During the presentation David will explain that annual increases in a property's taxable value are limited to the lesser of 1.05 percent or the inflation rate, except for additions and losses to a property. In the year following a transfer of ownership, that limitation is "uncapped" and the property's taxable value is set at 50% of the property's true cash value. Attendees will learn more about uncapping a property's taxable value and will find out what happens in partial uncapping situations.
Mr. Nykanen has 15 years of practice in the Detroit area, during which he has spent his time focusing on real estate and business law. As a result, he has become one of the leading attorneys in Michigan for real estate matters, including a widely-recognized expertise in property tax appeals. He is available to handle tax appeals for commercial properties, including commercial, retail, industrial and multi-family properties. He can also handle tax appeals for subdivisions, condominium associations and high-end residential properties.
Mr. Nykanen has outstanding credentials. He was a magna cum laude graduate of Oakland University, receiving his B.A. in 1992 and was selected as the outstanding male graduate for the 1992 graduating class. Nykanen then attended Wayne State University Law School, where he was Managing Editor of the Wayne Law Review. He graduated cum laude in 1995.
Mr. Nykanen has also been recognized for his accomplishments as a lawyer. He was selected as one of the Best Lawyers in America for 2011 and 2012 in the areas of both real estate transactions and real estate litigation and as a Michigan Super Lawyer in 2009, 2010 and 2011.
About Demorest Law Firm:
Demorest Law Firm, PLLC functions as the outside general counsel (or legal department) for their many business clients. DLF can handle most of the legal issues that arise during the life of a business. In 2005, DLF was recognized in Crain's Detroit Business in its Twentieth Anniversary issue for obtaining two of the twenty largest jury verdicts in the Detroit area in the last twenty years. No other law firm had two cases on this prestigious list. Demorest Law Firm, PLLC has a strong online presence, including their website http://www.demolaw.com and blog, http://www.detroitbusinesslaw.com.
###