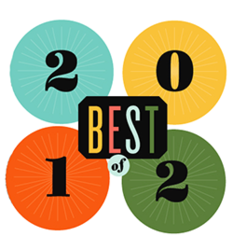 A miracle appetite suppressant that will kill your hunger
(PRWEB) December 19, 2012
Saffron Extract has been showing up in many of the this year's typical places, but chances are most people havent heard about the real top weight-loss supplement of 2012.
THE FACTS
The extract itself comes from the flower, crocus sativus, also known as saffron crocus. Each of the saffron crocus plants bear up to four flowers and each flower carries three stigmas. These dried stigmas are what is known today as saffron spice, one of the world's most expensive spices due to the labor-intensive process in which it's collected.
Each stigma is hand-picked and because there are only a couple stigmas per flower, it can take up to 75,000 blossoms to produce a single pound of the spice. The process of obtaining it took quite some time to be able to produce in large quantities.
Saffron Extract Supplements have seen recent growth in popularity with a featured segment on the Dr. Oz show as a natural appetite suppressant. The popular surgeon and day-time television host featured the extract on his Five Biggest Fat Busters series, introducing it as "a miracle appetite suppressant that will kill your hunger".
As its recognition and acceptance grow, scientists are eager to obtain the cold hard facts about the extract and what it can do for the human body.
THE STUDIES
In a recent study published by the National Library of Medicine, researchers found that the extract reduced snacking and created a feeling of fullness in a randomized, placebo-controlled study.
The results proved that weight loss in those that consumed saffron extract lost significantly more weight over an 8-week period than the placebo group. (For more information on this study, please visit the National Library of Medicine's website at http://www.ncbi.nlm.nih.gov/pubmed/20579522)
In addition to its notable assistance with weight loss, scientists are now researching and finding new areas of wellness opportunity for saffron extract.
ONGOING RESEARCH
Multiple studies have shown promising results linking to signs of help with menstrual issues, insomnia, depression and asthma. Best results have been found in women although the reasoning behind this is still unknown. It has been suggested that women are more prone to be "emotional eaters" than men, which could propose the idea that the increased serotonin level that is caused by the extract makes the women "feel better", thus helping stop emotional eating.
Positive results of consuming saffron extract are clearly beneficial and have even prompted Diet Doc's Weight Loss Doctors to offer the first prescription diet pill of saffron. In September of 2012, the company announced the release of the extract in prescription form for fast weight loss. It is questionable whether or not a prescription is needed to produce results since the cost is typically higher for the prescription and results have been positive with over-the-counter products on the market.
It seems as though many researchers continue to study saffron extract with positive findings, in addition to dieters trying it and being more than satisfied with the effects on their waistline. What does the future hold for this powerful plant? Well, judging on its success stories and prolonged use over the past. It is safe to say that this won't be the last time people here of this impressive ingredient.
Extra-Healthy is a team of health professionals dedicated to providing consumers with news and product information about the health & nutrition industry. By working closely with local universities as well as doctors and pharmacists, Extra-Healthy is able to publish a quarterly magazine to local subscribers.
Megan Johnson
Extra-Healthy.ORG
(877) 765-0009