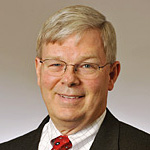 Albany, NY (PRWEB) September 27, 2011
Iseman, Cunningham, Riester & Hyde, LLP is pleased to announce that partner Richard Mitchell recently spoke at a conference sponsored by the NYS Society of Certified Professional Accountants (NYSSCPA), held in New York City on September 21, 2011.
The day-long conference provided an update on the status of health care reform and focused on accounting, legal and practice management issues. The conference was designed for accounting and finance professionals who work in the health care field, as well as providers of health care services. Mr. Mitchell's session was entitled "Physicians' Practice Track – Legal Update," and addressed recent changes in health care law, focusing on issues affecting physicians and their practices.
Mr. Mitchell's health care practice includes representation of physicians with respect to practice formation, choice of entity, governance, employment agreements, and regulatory compliance. He negotiates exclusive contracts, recruiting, and other agreements with hospitals, and represents health care clients in mergers and acquisitions as well as agreements covering their own governance. Rick also has more than 30 years of experience in banking practice, including representation of major banks and corporations in lending transactions. He has handled Chapter 7, 11, and 13 bankruptcy cases throughout New York in such diverse fields as construction, health care, and retail. Rick has lectured for both the New York State Bar Association and the National Business Institute on the topics of bankruptcy, foreclosure, and commercial litigation.
About Iseman, Cunningham, Riester & Hyde, LLP:
Iseman, Cunningham, Riester & Hyde, LLP, which is located in Albany, NY, is comprised of a seasoned team of transactional and trial lawyers committed to serving clients with effective, efficient legal representation. The firm combines the broad perspective of generalists with skill in its respective fields. Although the firm prefers cooperation, Iseman, Cunningham, Riester & Hyde is ready to aggressively represent your interests in court.
The firm's mission is simple and straightforward: to diligently and effectively represent and protect client's interests while adhering to the highest standards of ethics, integrity and professionalism. For more information, please visit http://www.icrh.com.
###