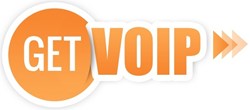 New York, NY (PRWEB) January 10, 2013
GetVoIP.com, a leading VoIP Provider guide website, announced the top 5 business VoIP providers set to revolutionize the growing industry in the coming year. IP telephony hit its stride towards the end of 2012, with a slew of new innovations and offerings poised to hit the market in 2013. Keeping pace with the technology, many providers are creating their own unique blends and exclusives to secure their spots as the best in the industry. The list from GetVoIP.com was compiled through careful consideration of performance over the course of the past year, features, pricing, future outlook and developments, their consumer reviews among other key factors. In a highly competitive business VoIP market, major companies tirelessly devote themselves to delivering high quality, affordable communications solutions.
These are the top 5 best business VoIP providers for the year of 2013:
1) Nextiva: As a whirlwind of a company in business VoIP, Nextiva had a sensational year in 2012. Their plans are among the most affordable and capable, ranging from $19.95-$34.95 per line. One of their highest distinctions came in the form of recognition from a fellow provider and creator of VoIP services - receiving a Platinum Award from none other than Polycom. Last year also saw the introduction of improvements to Nextiva Anywhere, the proliferation of NextOS, Call Center Communications Platform, and other contributing factors which have catapulted them to the top of the VoIP world in less than 5 years. Nextiva is proud of the VoIP services they provide. They use and brand the term "Amazing Service" - noting that 95% of their help center calls are answered by the first ring. The trend of excellence is slated to continue into 2013, as their product development and customer service represent the best in the business.
2) 8x8, Inc. – It's been an amazing journey for 8x8, and they show no signs of stopping or slowing down. Adding to their impressive list of inventions and patents (85), 2012 also saw 8x8 reporting record numbers quarter over quarter, year over year. Subscribers to 8x8, Inc. pay about $29.99/mo per line for an abundance of features that are well worth it. By offering big business capabilities to the small-to-medium business sector, 8x8 Inc. have achieved unparalleled levels of success - movin' on up, Jefferson's style, to a deluxe Headquarters in San Jose. 8x8's hosted-VoIP offering empowers companies with CRM and hosted call-center services, along with builds and improvements on their tablet and smartphone leveraging PBX software in Virtual Office Mobile. After the Market close on Thursday, January 24th, 8x8 will be releasing its third quarter fiscal results. Following the announcement, 8x8 Chairman and CEO Bryan Martin and CFO Dan Weinrich will be dropping in for an exclusive conference call.
3) Vocalocity: Atlanta-based Vocalocity have endowed their customer base with enriched communications that boast a high level of performance and customization. Pricing for Vocalocity's powerful VoIP services ranges from $19.99-$39.99/mo per extension. The provider's growth over the course of last year was especially inspired by numerous changes that have transcended their quality of service. Vocalocity's revamped corporate site, support site, and administrative portal were powerful renovations that customers will enjoy through the New Year. Additionally, the business VoIP provider added large enterprise integrations to Vocalocity Desktop, including QuickBooks, Method CRM, Sugar CRM, Google Contacts, MS Dynamics CRM, Web Launcher, and more to come. Expect great things from Vocalocity in 2013, as they roll out Vocalocity Desktop 2.0, and continue to dazzle the industry while raking in awards left and right.
4) Ringcentral: Last year saw RingCentral name CEO and President of Pandora to its Board of Directors, helping the company reimagine and innovate business phone systems. Expect a price range of $19.99-$34.99 when subscribing to RingCentral's service, in addition to one of the best and most rapidly developing Voice Over IP offerings in the industry. RingCentral made internal changes and improvements over the course of last year, led by CEO Vlad Shmunis, who revamped and encouraged growth within the provider's workforce. RingCentral have gained a ton of momentum following a slow start to the year of 2012, surging back with answers to become one of the top names in VoIP. One of those responses, a new and improved interface, designed with RingCentral Business SMS in mind - a highly anticipated rollout that will be fully deployed to an elated market, including RingCentral Conferencing, Salesforce Integration, New Mobile Apps, and an Enhanced Softphone.
5) Fonality: Business phone and contact center solutions provider, Fonality, have had one of the best years in their company's history. The provider has forever empowered workforces with the cloud-based VoIP communications and contact center capabilities in a single-view, secure, easy to utilize interface via Apple's iOS or Android platform (in HUD Mobile). Since releasing their Web Client application, they've set themselves apart as offering one of the best and advanced tools in business communications, with a new, web-based build on the way. Subscriptions to Fonality range average at about $29.99/mo per extension, with promotional deals on equipment available for contract agreements. Fonality have yet to roll out the final two installments of their Fonality 5 innovation series, which have the industry abuzz with excitement. Look to Fonality to continue the trend through 2013…
GetVoIP.com offers detailed information on the aforementioned providers via comparison guides and closer analysis. Rankings based on reliability, call quality, pricing, features, customer service, usability and overall reputation may be viewed in further detail, along with trustworthy editorial and consumer VoIP reviews that are updated daily. GetVoIP.com is a user-friendly, informative and polished provider directory, serving as an all-in-one buyer's kit for those interested in VoIP services.
About GetVoIP.com:
GetVoIP.com, owned and operated by BizMedia Central, is a pioneering VoIP news publication and VoIP provider directory based in Great Neck, New York. The site addresses all facets of the VoIP industry, while offering guidance and assistance to VoIP shoppers seeking the perfect VoIP provider tailored to one's specific telephone needs. GetVoIP's team offers breaking news, unparalleled product reviews, insightful analysis, and stimulating content to a global audience. GetVoIP is NOT affiliated with any VoIP provider company – featuring 100% unbiased VoIP provider directories designed to guide consumers in making the best decision for VoIP telephone needs. To contact GetVoIP.com, visit http://getvoip.com/ or email contact(at)getvoip(dot)com.