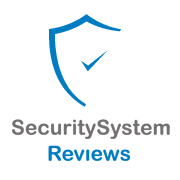 The best wireless security system companies in the nation are now easy for consumers to research with comprehensive reviews on the leading companies.
Los Angeles, CA (PRWEB) April 09, 2013
When wireless home security systems were first introduced, they soon earned the interest of the public. This type of security system is easy to install, reliable and has extensive coverage. To help the public understand how wireless systems work and which company provides the best equipment and service for this type of system, SecuritySystemReviews.com has recently released the list of the top three wireless security systems.
The first security system on the ranking is FrontPoint Security, which is a newcomer in the industry but has already been changing the landscape of security system services. FrontPoint's GE wireless equipment makes it possible to have a do it yourself security system configuration, which runs on 100% cellular technology and has mobile access capabilities. In addition, FrontPoint security systems come with a 30-Day Risk Free Trial period, which alleviates the pressure on customers to keep the system even if they are not satisfied. SecuritySystemReviews.com describes FrontPoint's wireless devices as smart and interactive. The system provides alerts, live video streaming, mobile control, and environmental emergency detection like smoke, carbon monoxide and extreme temperature changes.
Taking the second spot on the top three wireless security systems ranking is Protect America. SecuritySystemReviews.com includes Protect America because of the superior quality of its wireless devices. The security company uses GE wireless devices, which are known for their high performance and reliability. Protect America security system comes with a lifetime replacement parts warranty when purchased. The company guarantees total repair when system parts are reported broken. This display of confidence on their products is one of the reasons why experts at SecuritySystemReviews.com think that this security system provider is one of the best out there. Even with premium hardware, Protect America offers security systems packages that will fit tight budgets. This also holds true when it comes to the pricing of their monitoring services.
LifeShield home security system gets the third place on the top three wireless security system ranking. Like Protect America, the company's wireless home alarm packages are reasonably priced for the type of technology that customers are receiving. The company's wireless security system, which includes the main control panel and sensors, comes with interactive settings. A LifeShield system is ideal for those who want a quick system setup without having to schedule someone to come in and do the work. However, if customers need an expert to make sure the system is up and running, then they can request for professional installation. LifeShield is able to maintain low upfront costs for its system because they offer proprietary equipment. LifeShield wireless system is based on a digital communication technology called DECT, which is commonly utilized in cordless phones. This technology requires low battery power compared to the z-wave technology used by other wireless home security systems.
Visit SecuritySystemReviews.com to read more about the leading wireless security systems in the country today.
About SecuritySystemReviews.com
SecuritySystemReviews.com creates clear, direct and comprehensive reviews to increase public knowledge when it comes to the improvements and changes in the home security industry. Thorough research is made before publishing any ranking, or review on the website.
# # #