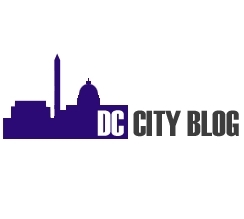 a rare chef with a sense of near perfect taste, like a musician with perfect pitch.
Lanham, MD (PRWEB) January 16, 2009
In preparation for the inauguration and the expected influx of a new batch of movers and shakers on the Hill, DC City Blog has compiled a list of the top fine dining and semi-fine dining restaurants in the Washington, DC area. This judgment criteria included ambiance, quality of food, quality of service and overall visual aesthetic of the restaurant.
The Inn at Little Washington - It is a little off the cut but according to the International Herald Tribune, the Inn at Little Washington is one of the top ten restaurants in the world and chef Patrick O'connell is "a rare chef with a sense of near perfect taste, like a musician with perfect pitch." It is definitely worth the trek for true food connoisseur.
Komi - Sietsema gives Komi four stars and for good reason. According to him, Chef Johnny Monis (who is only 29) cooks "at a level that suggests a lifetime of experience." The menu blends Greek and Mediterranean dishes with Nouveau American and has generated a great deal of buzz amongst local food bloggers.
Citronelle - Citronelle was voted the #1 restaurant in Washington, DC for 2007 by Washingtonian Magazine. The brainchild of chef Michel Richard's, the menu at Citronelle takes a modern approach to traditional French cuisine. Located in the Latham Hotel, Citronelle has a more mature, modern decor that attracts a bit of an older crowd.
CityZen - Chef Ziebold was one of only ten chefs who received the James Beard 'Best Chefs in America' title in 2008 so you know the food (Nouveau American) will be top-rate. Being housed in the bougie Mandarin Oriental, you know the ambiance and visual aesthetics will be top-rate. The combination creates one of the best sensory experiences in the city. According to Sietsema, "No single element might blow you away at CityZen; a mix of excellent hospitality, cooking and ambience definitely will."
Palena - With an unassuming exterior and location in Cleveland Park, it is sort of funny to think of Palena as one of the top fine dining restaurants in DC but to overlook the establishment would be a mistake. Area foodies and restaurateurs generally recognize Former White House chef Frank Ruta as one of the most talented chefs in the area, whose dishes more than compensate for what the establishment lacks in flash. What's more, Palena has a happy hour menu that is accessible to a wide range of budgets.
Proof - Mark Kuller's all-star team includes General Manager Michael James and Head Chef Haidar Karoum. The restaurant is hands-down the best wine bar in DC and also qualifies as one of the best restaurants in DC.
About DC City Blog
DC City Blog is an insider's guide on places to go and things to do in DC, written by people who live and breathe the city. In addition, DC City Blog helps local businesses connect with local bloggers and other online influencers.
###