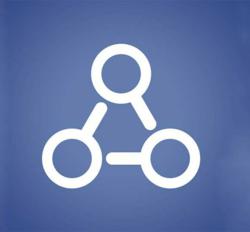 Small businesses can use Graph Search to pinpoint and email prospective customers in order to reach them in a more meaningful (and less expensive) way...
(PRWEB) February 12, 2013
Each month ChooseWhat.com takes a look at major technology events that may affect the small business industry and presents the top five so that businesses may take advantage of their perks and avoid their disadvantages. This month ChooseWhat took a special look at Facebook's new Graph Search, the National day of Civic Hacking, the infamous privatizing of Dell and a new development in job search. Find out how the new Facebook graph can benefit small businesses; why the upcoming National Day of Civic Hacking will prevent hacking and the low down dirty details of taking your public company private.
1. Facebook Gets Graphic:
This past month, Facebook started rolling out a new feature called "Graph Search" that extends the capabilities of its search bar into multi-level inquiries. Now you can do a specific search of your friends' and other users' interests, e.g. "My friends who live in Austin and like hiking the Greenbelt." This search query looks through only my friends who have listed Austin as their "Current City," liked the activity "hiking," and liked the place "Barton Springs Greenbelt." Graph Search not only lets you connect with people you know who share your interests, it also allows you to search through anyone on Facebook whose interests, location, or other information is globally available.
How This Applies to Small Businesses:
Small businesses can use Graph Search to pinpoint and email prospective customers in order to reach them in a more meaningful (and less expensive) way than a Facebook Ad or Groupon deal. For example, if you're a new bakery in town that specializes in cupcakes you can search "People in [your city] who like cupcakes and [another local bakery]" to invite them to give your business a try.
2. Hacking for Good:
Taking place June 1st and 2nd of this year, the National Day of Civic Hacking "will bring together citizens, software developers, and entrepreneurs from all over the nation to collaboratively create, build, and invent new solutions using publicly-released data, code, and technology to solve challenges relevant to our neighborhoods, our cities, our states, and our country." Even though the name of the event is tech-centric, the organizers hope to include even the not so technically minded. There is use for individuals of all backgrounds to bring up new, original ideas to help improve the way government works at all levels; local, state, and national. (via HackForChange.org)
How This Applies to Small Businesses:
Problems faced by the government are not exclusive to the public sector. By participating in this event, not only will you learn a thing or two from collaborating with people from a variety of backgrounds, it is also a great opportunity to network and meet people who share your goals of improving your community, state, and country.
3. Subscribe to this Philosophy?: In his new book, The Subscription Economy: How Subscriptions Improve Business, Denis Pombriant discusses the multi-layered benefits created by a subscription-based business model. Citing services like Amazon and Zipcar in an interview with Small Business Trends, he describes (among many other benefits) the benefits to buyers of a subscription is that the service gets to know how to better serve each customer through having a track-record of purchases and thus can improve the customer's experience throughout the relationship. (via SmallBizTrends)
How This Applies to Small Businesses:
As a business, the benefits of a subscription-based model are numerous. For one, you can calculate and anticipate recurring revenue from subscriptions using specialized billing platforms. Some other advantages are the ability to sell complementary products to your customer after the original purchase and to respond to changes in their order sizes with adjustment to future workforce and production requirements.
4. Dude, You're Getting a Deal:
Announced last month, Dell is in the process of a $24.4 billion deal to go private. This almost seems like reverse logic, as most companies look at "going public" as the finish line to corporate legitimacy. Dell is viewing this as an opportunity to remove itself from Wall Street as one that will help it make sound, strategic moves for long-term growth. (via DealBook/NYTimes)
How This Applies to Small Businesses:
As witnessed by Wall Street's adverse reaction to Facebook's IPO last year and this recent reversal by Dell, it should be obvious that going public isn't always the best idea; even for an industry stalwart. As a small business owner or entrepreneur, it would be smart to take a step back and readjust your priorities based on what kind of short-term and long-term goals you have for your business. Aiming for that IPO might not be the best move anymore, especially in this current economic climate.
5. What's Your Muse?:
Last month a new "career site," The Muse (formerly The Daily Muse), received $1.2 million in seed funding from several individual investors and investor groups. The website specializes in both career advice and job search for professionals. This Y Combinator startup is rare not only because the three co-founders are all women, but also because none of them entered the Y Combinator program with any technical (i.e. coding) expertise at all. (via All Things D)
How This Applies to Small Businesses:
The success of this startup goes to show that whether you're technically minded or not, if you have a well thought out idea and the ingenuity to put it to work, almost anyone can create a thriving tech company.